UK Oil & Gas slashes costs at Horse Hill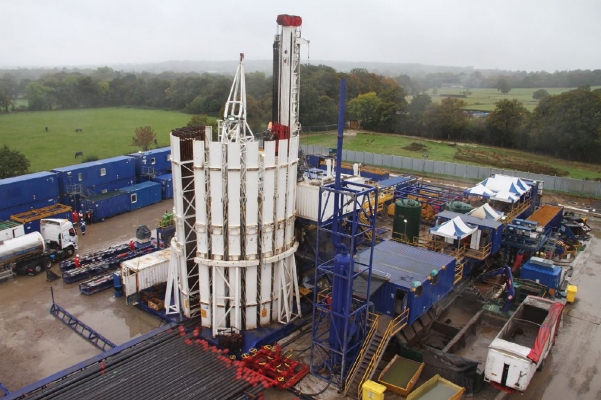 UK Oil & Gas said on Tuesday that, in response to the Covid-19-induced low oil price environment, it has implemented material cost savings at all levels across its organisation.
The AIM-traded company said the savings would enable Horse Hill oil production to remain profitable at asset level at current Brent oil prices, and, together with fresh funding, would better position the firm to take full advantage of any post-pandemic oil price increase and related growth opportunities.
It explained that, in addition to the Oil and Gas Authority's March grant of long-term production consent at Horse Hill, where UKOG holds an 85.635% controlling interest, it has negotiated a series of longer-term key equipment and services contracts at reduced rates.
Horse Hill had now produced more than 100,000 barrels of dry oil, the firm said.
It said the cost reductions, together with a general downsizing of all operational elements not essential for continued safe oil production, resulted in an operating cost at field level of $12 per barrel, making for a reduction of around $7 per barrel from extended well test costs.
As a result, with daily flow rates from production start at Horse Hill averaging more than 300 barrels of dry oil per day (bopd), asset-level opex - inclusive of tanker export, sales and marketing - now equated to $17 per barrel.
Further material operating cost-reductions were also ongoing via a number of actions, the board said, which would be implemented as and when the future coronavirus situation and oil price environment permitted.
Among those actions included the outright purchase of key surface facilities, such as stock tanks, the oil and gas separator, flow lines, choke manifolds, and export pumps, which was expected to further reduce opex by up to $4 per barrel when compared to current rental costs.
The installation of a gas-to-wire generator to power the site would cost around $1 per barrel, and the automation of key facilities to further reduce manpower costs and enhance site safety would save between 50 cents and $1 per barrel.
"It should be noted that none of the above cost reductions impact upon the company's ability to fully maintain the health and safety of its staff , the site, and environment," the UKOG board said in its statement.
"We continue to safely operate the field 24/7 using designated critical-workers and to meet all of our environmental and other regulatory permitting conditions."
As it had said in its annual report, a series of interventions aimed at significantly increasing field production were also planned, including interventions to add commingled Kimmeridge oil flow.
If successful, the resulting incremental production would further reduce the field's overall variable opex costs per barrel.
"However, in keeping with the company's stated Covid-19 practices and policies, which currently minimise external contractor visits to those essential for safety, regulation and crude export, the interventions are on temporary hold until we obtain certainty that the necessary operational procedures have been redesigned to remove the risk of Covid-19 infection to all personnel."
At a corporate level, UKOG said it had also instigated a number of wide ranging cost savings, many of which were underway before the pandemic began.
Those included a "significant" cut of between 20% and 50% to director remuneration, and a reduction in non-core and non-essential asset related activities.
To fund the costs reductions, such as the payment of contractual notice periods, and part of the stated well intervention, production facility and other costs, UKOG also said it had raised £1.275m through a placing of 637,500,000 new ordinary shares at an issue price of 0.2p.
That represented a 20% discount to the closing bid-price of the company's ordinary shares on 24 April.
At 1327 BST, shares in UK Oil & Gas were down 23.08% at 0.25p.