UK Oil & Gas becomes majority shareholder in Horse Hill Developments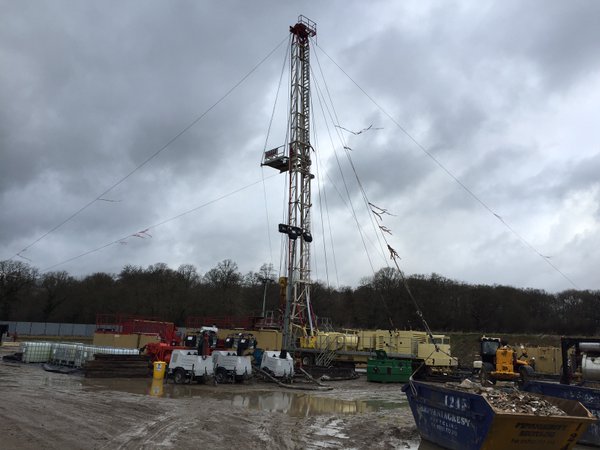 UK Oil & Gas has entered into sale and purchase agreements with Gunsynd and Primorus Investments to acquire their combined 7% shareholding in Horse Hill Developments - the operator and 65% interest holder in the Horse Hill-1 Portland and Kimmeridge Limestone oil discovery and 55 square mile PEDL137 and PEDL246 licences - it announced on Monday.
The AIM-traded company said that on completion, it would hold a majority 56.9% holding in HHDL, equating to a 36.985% beneficial licence interest - the largest single beneficial interest holding in both licences.
As it reported in July and August, a comprehensive 150-day extended well test programme, designed to confirm the HH-1 well's commerciality, was in progress.
It said that results to date from the Portland oil pool had been "very positive", with short-term high rate tests achieving stable implied daily pumped rates of 401 and 414 barrels of oil per day of dry 36 API oil over two periods of six and two hours, respectively.
Testing of the two Kimmeridge Limestone oil pools would begin following completion of the Portland test.
UK Oil & Gas said for a total consideration of £1.93m, it would receive Gunsynd's 2% and Primorus' 5% shareholding in HHDL, equating to a further 4.55% beneficial interest in the licences.
The total consideration, with an effective date of 17 August, comprised £0.43m payable in cash and £1.5m through the issue of 85,714,286 new ordinary shares in UKOG.
It said the consideration shares were calculated based on the closing UKOG share price on 16 August of 1.75p.
Completion of both acquisitions, which the board said would be announced in due course, remained conditional on HHDL consent.
In the year ended December 2016, HHDL made a loss of £0.15m.
"Although modest in overall size, these acquisitions, the first under the company's new AIM operating company status, are highly strategic in that they deliver to UKOG, the driving force behind the HH-1 Portland and Kimmeridge oil discovery, a majority 56.9% shareholding in HHDL," said UK Oil & Gas chief executive Stephen Sanderson.
"Importantly, the resultant 36.985% beneficial Licence interest also makes UKOG the largest single party in the HH-1 discovery and Licences."
Sanderson said that, in cooperation with the remaining co-venturers, the company could now effectively steer the project directly towards planned permanent production and potentially significant cash flow in 2019.
"These acquisitions are also fully in line with UKOG's strategy of increasing its working interests in key assets to gain effective control and operatorship."