Tough art market dents FIH Group first half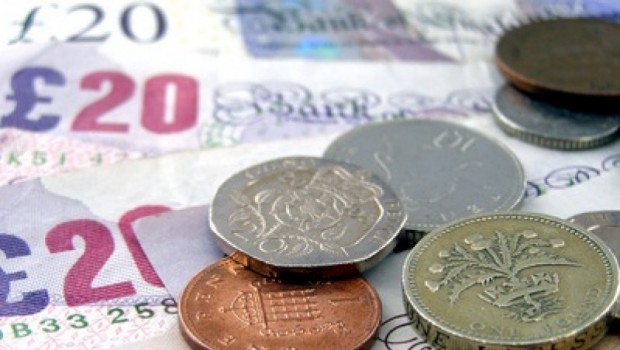 UK and Falkland Islands-focussed services company FIH Group said it saw a resilient performance in its first half on Tuesday, despite market pressures, with group revenue declining slightly to £19.4m from £19.6m.
The AIM-traded firm said its profit before tax for the six months ended 30 September was £1.25m, down from £1.35m, while its diluted earnings per share were 7.6p, compared to 8.3p a year ago.
Bank borrowings at period end totalled £16.4m, up from £12.8m, while cash balances rose to £9.6m from £6.2m.
The board declared an increased interim dividend of 1.8p per share, rising from 1.65p per share.
On the operating front, at the Falkland Islands Company (FIC) the board reported "encouraging and profitable" trading, led by solid growth across multiple divisions and strong recovery in construction.
Revenue for the division was up 13.9% at £9.08m, which the firm said reflected a "strong" recovery in Falkland Building Services, which was ahead 82% at £1.54m.
FIC saw continued growth in retail sales, which were up 6% to £4.45m, as well as in Falklands 4x4, up 6.7% to £1.64m, and support services, which grew 5.6% to £0.78m, on top of a positive revenue impact following its investment in property rental, which was up 32.3% at £0.3m.
Profit before tax at the division increased 68% to £0.67m.
The board said there were some "significant" medium to long-term growth opportunities linked to land-based tourism, with a regular commercial flight from Brazil due to begin in November, as well as possible oil development, with a decision on Sea Lion development expected from Premier Oil in 2020.
It also noted opportunities from the Falkland Island Government and Ministry of Defence, with emerging plans for local infrastructure investment.
At the Portsmouth Harbour Ferry Company (PHFC) division, revenue was lower, with passenger volumes impacted by the Navy's summer deployment of its aircraft carrier.
Total PHFC revenue decreased 1.2% to £2.31m, which FIH said reflected a 3.2% decline in passenger numbers, outweighing the 3.0% annual increase in fares, while passenger volumes were most markedly down while the Navy's new aircraft carrier was away during the summer, although that was expected to return before January, along with HMS Prince of Wales.
It reported a 17% increase in cruising and other income, to £0.17m, with a successful season of Solent leisure cruises reported.
Cost controls ensured the decrease in profit before tax remained "marginal", the board reported, to £0.49m from £0.51m year-on-year.
There were medium and long-term potential for increased ferry passenger volumes linked to the mooted redevelopment of Gosport harbour's transport hubs, including possible improved retail, leisure and accommodation amenities, the company noted.
Finally, in its Momart operation, FIH said a "challenging" commercial art market dented performance, despite strength in high margin services.
Overall revenue there declined 13.4% to £8.04m, and was impacted by uncertainty amongst high-net-worth individuals and the ensuing reduced activity by commercial clients in the face of challenging UK and international art market conditions.
Revenue in art storage rose 3.3% to £1.04m, with the board noting success in securing new private and public sector storage clients, which would continue to benefit in future periods.
Notable exhibition activity included 'Mary Quant' and 'Cars' at the V&A, 'Anthony Gormley' at the Royal Academy, 'Ashurbanipal' at the British Museum, 'Olifur Eliasson' at the Tate Modern, and 'Van Gogh' at Tate Britain.
"It has been a challenging period for several business divisions, and especially at Momart in the art sector, so we are satisfied that the group has delivered a resilient half year performance overall," said chief executive officer John Foster.
"Supported by strength in the core Falklands business and tight cost control, the group's profit before tax was reasonably robust."
"With a number of exciting medium to long-term growth opportunities in each of our diverse businesses, the board looks to the future with confidence."
At 0807 GMT, shares in FIH Group were down 3.7% at 312p.