Totally launches new specialist healthcare unit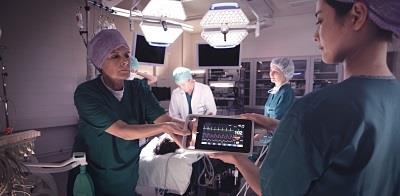 Healthcare services firm Totally launched a new specialist unit targeting the market for insourcing of healthcare services in the UK and Ireland on Thursday.
Totally's new wholly-owned subsidiary, simply named Totally Healthcare, will operate within what the group called "a fragmented and developing market segment", currently estimated by the firm to be valued at £125m-£150m per year.
The AIM-listed group hopes to become the UK and Ireland's insourcing market leader and has already conducted a pilot scheme in the Republic of Ireland, where consultants, with supporting nursing teams, were provided from the UK.
Totally said patients in the trial were treated at their local hospital with numerous procedures performed over a series of weekends which included colonoscopy, gastroscopy and flexible sigmoidoscopy. All of the patient feedback rated the care they received to be "very good" or "excellent".
Chief executive Wendy Lawrence said: "We are encouraged by the positive feedback that we have received to date from the pilot scheme in the Republic of Ireland and are also extremely pleased to announce that Totally Healthcare has secured a new contract in Ulster to deliver endoscopy procedures, a valuable starting block from which the business can grow."
As of 0950 BST, Totally shares were flat on 8.95p.