TomCo joint venture inks deal to acquire Utah land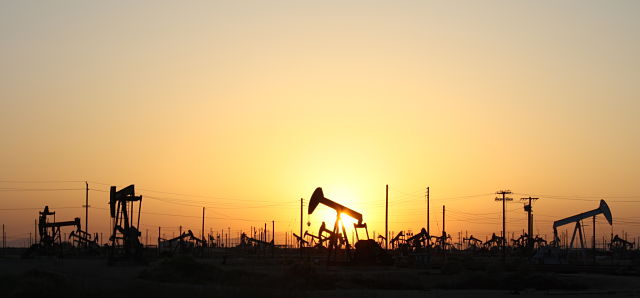 United States oil development company TomCo Energy announced on Wednesday that its 50-50 joint venture with Valkor, Greenfield Energy, has entered into an agreement with Endeavour Capital Group and Tar Sands Holdings II (TSHII) over the potential acquisition of up to 100% of the ownership and membership rights and interests in TSHII.
The AIM-traded firm said TSHII owns about 760 acres of land and certain non-producing assets in Uintah County, Utah.
It said Greenfield planned, subject to the completion of due diligence and securing funding, to use the site for the future mining of oil sands and the construction of a commercial-scale processing plant using the findings of the front-end engineering and design (FEED) study, once finalised and the process independently verified.
TomCo said Greenfield would also use other knowledge and experience gained from its operation of Petroteq Energy's existing oil sands plant at Asphalt Ridge, Utah.
The site had existing infrastructure, plant and equipment, together with an existing large mine permit that could facilitate any future development by Greenfield.
Under the deal, Greenfield paid a non-refundable deposit of $0.2m (£0.14m) to secure a 90-day period to undertake due diligence, and an exclusive option for up to 120 days to acquire an initial 10% of the membership interests.
Greenfield could exercise its right to acquire an initial 10% of the interests for cash consideration of $2m, against which the deposit would be credited, on or before 1 September.
Following completion of the acquisition of the initial 10%, Greenfield would then have an exclusive option, at its sole discretion, to acquire the remaining 90% of the interests for additional cash of $15.25m, if acquired on or before 31 December, or $16.25m if acquired between 1 January and 31 December 2022.
Greenfield had the right to unilaterally terminate the agreement at any time during the initial 120 days from execution for no penalty, save for forfeiting the upfront $0.2m deposit.
The agreement also contained certain commercial and other representations and warranties between the parties, customary for such a transaction, TomCo said.
It warned that there could be no certainty that Greenfield's due diligence exercise would be satisfactory, or that the required funding could be secured to complete a 100% acquisition.
"I am delighted that Greenfield has secured the right to acquire, via TSHII, a suitable site for the potential construction, subject to funding, of its first commercial-scale plant," said TomCo chief executive officer John Potter.
"The site has the key attributes that our joint venture has been seeking, and Greenfield will shortly be commencing detailed due diligence, whilst simultaneously progressing discussions with potential funders.
"In the meantime the Asphalt Ridge operation continues to produce saleable oil and sand and we look forward to providing further updates in due course as matters progress."
At 1028 BST, shares in TomCo Energy were down 4.81% at 0.76p.