Tiziana Life Sciences gains approval for phase two cancer clinical trial in Israel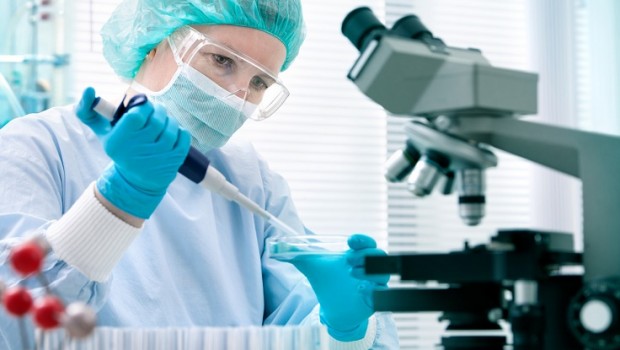 Tiziana Life Sciences has gained approval in Israel of a phase two clinical trial protocol for testing milciclib, a novel inhibitor of cell cycle dependent kinases (CDKs), in patients with refractory hepatocellular carcinoma (HCC).
The AIM-listed biotechnology company's similar clinical trial protocol has also been submitted for approval in Italy, Turkey and Greece, in order to evaluate the safety of milciclib in HCC patients who fail to respond, or who are intolerant to the existing standard of care treatment.
HCC is the fifth most common cancer in men and the ninth in women, and is also the second most common cause of death from cancer worldwide, according to the World Health Organisation.
The tumour is associated with chronic hepatitis B and chronic hepatitis C infections, as well as with nonalcoholic steatohepatitis.
First patient enrollment the study is expected next month and top line data from the trial is expected by the third quarter of 2018.
Tiziana said that in previous clinical studies, oral treatment with milciclib was found to be safe and well-tolerated in patients with refractory solid tumours, thymoma and thymic cancers.
Data from animal studies demonstrated that oral administration with milciclib effectively suppressed tumour growth in mouse models of HCC and that, "although the precise mode of action is not clearly understood, the preclinical studies conducted strongly suggest that milciclib acts primarily through downregulation of microRNA (miR) 221 and 222, which are known to be associated with hepatocarcinogenesis".
Dr Yaron Ilan, director of the department of medicine at Hebrew University Hadassah Medical Center in Israel and chief medical officer at Tiziana said: "The prognosis for liver cancer is very poor due to lack of effective therapy.
"We were very encouraged with recent pre-clinical findings and are now moving forward to conduct a phase two clinical trial in HCC patients with milciclib in patients that failed to respond to the standard of care therapy. We believe that milciclib holds promise as an effective anti-cancer treatment with a high safety profile."
Tiziana chair Gabriele Cerrone added: "HCC is a real unmet medical need due to its growing incidence and lack of effective therapy... We strongly believe that milciclib has the potential to be developed either as a monotherapy or in combination with sorafenib for treatment of HCC."
Shares in Tiziana Life Sciences were down 0.11% to 218.75p at 1018 BST.