TinyBuild ends year on high after 'solid' second half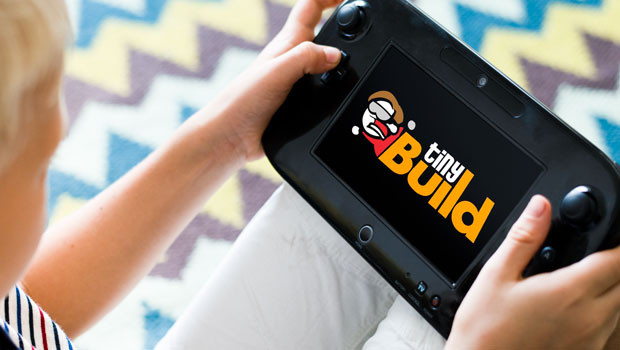 Video games label tinyBuild said in a trading update on Tuesday that, after a "solid" second half of trading, it was on track to deliver strong growth for 2021, building on its record 2020.
The AIM-traded firm said progress on its own-intellectual property strategy also meant it was on track to deliver EBITDA ahead of expectations for the year.
It said that overall, 2021 saw a "substantial easing" of restrictions related to Covid-19, with expectations that video game sales might be negatively impacted.
However, tinyBuild said it performed "strongly" in the second half, both in terms of back catalogue and new titles.
The company said it continued to diversify its games portfolio into new genres through the year, and diversify its revenue sources to benefit from platform competition and the growth in subscription services.
That trend gave it greater visibility on future revenue growth, while helping to de-risk ongoing investments.
In the second half of 2021, tinyBuild released a number of new titles, including Potion Craft, which had more than 500,000 downloads after reaching number one on the Steam top sellers charts at launch in September, as well as the well-received Happy's Humble Burger Farm.
Recent announcements include the release date of 25 January for version 1.0 of Not For Broadcast, which had more than 300,000 early-access downloads, and the pre-order start date of 7 April for Hello Neighbor 2, the next game in the best selling franchise which has had over 100 million downloads in total.
Through the year, tinyBuild increased its headcount to over 400 from 147 at the time of its initial public offering, with most of the additions in strategic geographies such as Brazil following the acquisition of VersusEvil and Red Cerberus.
The company said it was continuing to "carefully review" the geopolitical situation in eastern Europe, with plans to minimise any potential disruption and to support staff and their families.
TinyBuild said it was aiming to offer employees the best working conditions in the industry, having implemented "clear policies" against crunching - the games industry practice by which developers are compelled to overwork to meet difficult deadlines.
In December, tinyBuild also gave all direct employees an extra week of holiday, following a similar move in June.
As a result, the firm said it had "one of the lowest levels" of staff turnover in the "low single digits", compared to an estimated 15.5% through the industry, according to Wired.
Looking ahead, tinyBuild said early indicators of positive consumer traction across its pipeline, including Hello Neighbor 2, were "very encouraging".
"For 10 years now, my main goal with tinyBuild was to create something sustainable - a business that will exist a generation from now," said chief executive officer Alex Nichiporchik.
"Achieving this requires a diversified business model and a long-term strategy.
"The strength of 2021 shows the benefits of this approach - organic growth, strategic acquisitions, strong profitability."
Nichiporchik said those were "important building blocks" as the company moved into 2022 with a record-setting year behind it.
"Ultimately, it's all about the team and empowering great people to make quick decisions in this dynamic environment we all love."
TinyBuild said it would publish its results for 2021 on 29 March.
At 0840 GMT, shares in tinyBuild were up 2.21% at 185p.