Time Out signs deal to launch market in Dubai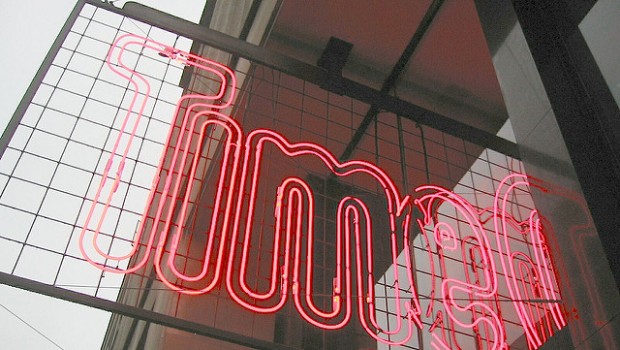 Publisher and entertainment business Time Out Group has entered into a management agreement with Emaar Malls - the shopping centre and retail business majority-owned by Emaar Properties - to open a new Time Out Market in one of Dubai's most visited attractions.
The AIM-traded firm said it was its third management agreement, and enabled further global expansion of this successful food and cultural market.
It said Time Out Market Dubai would be located in Souk Al Bahar - an Arab-style retail, entertainment and dining destination in downtown Dubai.
Time Out explained that, with a "unique" waterfront position on Burj Lake, next to The Dubai Mall and the Burj Khalifa building, it was one of the region's "prime destinations", attracting millions of visitors each year.
At Time Out Market Dubai, visitors would be able to explore and enjoy food from 16 of Dubai's top chefs and celebrated restaurateurs, three lounges and cultural experiences.
As with the company's other Time Out Market venture, it would feature a "carefully curated" mix representing the very best the city had to offer.
With the opening expected at the end of 2020, Time Out Market Dubai would occupy 30,000 square feet, and have around 670 seats.
The Time Out brand had a "strong" presence in Dubai, the firm's boar claimed, having launched in 2001 together with ITP Media Group as one of Time Out Group's international franchises.
"We are pleased to have entered into our third management agreement, partnering with Emaar Malls to open Time Out Market Dubai," said Time Out Group chief executive officer Julio Bruno.
"This enables us to scale this successful format globally and drive growth.
"Time Out Market Dubai will be the first site to open outside of Europe and North America - where we have a pipeline of new sites - demonstrating the strength of our brand and its appeal for the world's leading real estate companies."
Bruno noted that, since launching in 2001, the Time Out brand had established a "very strong presence" in what he described as one of the world's most visited destinations and booming business hubs.
"Both locals and visitors rely on Time Out Dubai's curated content - distributed across digital and print channels - to discover this exciting city."
Patrick Bousquet-Chavanne, CEO of Emaar Malls, added that the addition of the first Time Out Market in the region would add to the culinary attractions for visitors and local residents in downtown Dubai.
"The carefully curated lifestyle experience will define a new niche for the city and complements our rich culinary offering set along the Waterfront Promenade of The Dubai Mall and in Souq Al Bahar," Bousquet-Chavanne said.
"Emaar Malls is committed to bringing innovative entertainment attractions by working with global partners such as Time Out."