T42 shares surge on new Latin America distribution deal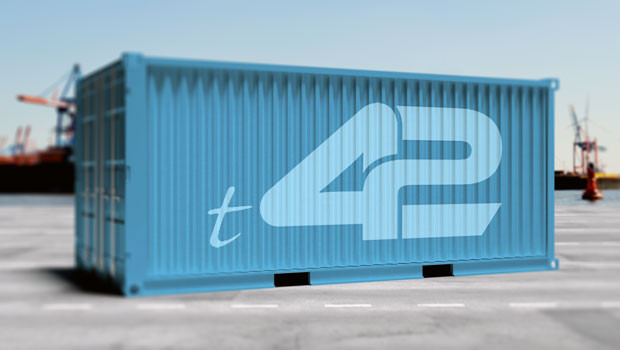 Shipping container tracking technology company T42 announced on Wednesday that, following a "successful and intensive" pilot programme, it has signed an agreement with a second Latin America distributor to provide its solutions to local port authorities over four years from 2023, with an estimated total value of more than $16m.
The AIM-traded firm said the pilot programme was conducted at an Argentina port, with successful results from an initially-deployed 200 test units of smart tracking locks, or 'Lokies', over 14 months.
It said the pilot programme involved two official approval processes, with the Lokies fully certified for use, and the online portal successfully integrated and certified by Argentina's customs authority.
The agreement would include both hardware and recurring software-as-a-service revenues, which were expected to continue while the equipment remained operational.
Hardware sales and revenues were expected to start from the beginning of 2023, and "materially increase" from 2024 as larger volume orders were delivered.
"We are thrilled to announce a further contract win in Latin America following a successful pilot scheme," said chief executive officer Avi Hartmann.
"It is especially pleasing to see more evidence of the growing recognition of the value of our offering in the region and beyond.
"We have always known that the best way to showcase our products is to show them in action."
Hartmann said the company was seeing "increased needs from many directions" for better information about containers, as they were "at the heart" of many global supply chains.
"There is strong demand for current, reliable, and actionable data for all kinds of stakeholders, including governments, manufacturers, shipping companies, and customers."
At 1204 BST, shares in T42 IoT Tracking Solutions were up 46.22% at 14.99p.
Reporting by Josh White at Sharecast.com.