Syncona upbeat on developments at Autolus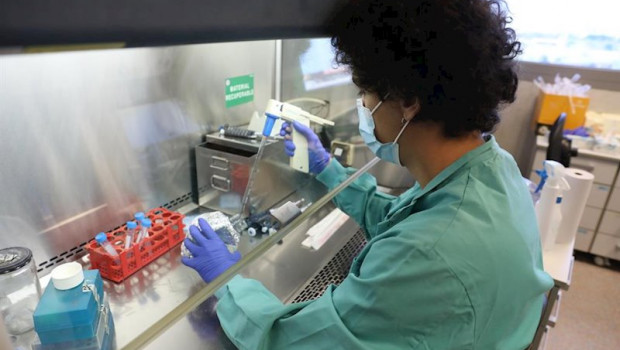 Life science investor Syncona updated the market on its portfolio company Autolus on Wednesday, announcing that it would prioritise the development of the 'AUTO1' programme for adult acute lymphoblastic leukemia (ALL), based on the positive data generated in its phase 1 and 2 studies to date and a high unmet medical need.
The FTSE 250 company said the phase 1b and 2 pivotal study for the AUTO1 programme was underway, with plans to provide a full data readout from the study in 2022.
It said Autolus planned to seek partnership opportunities to fund additional clinical development plans for AUTO3, in relapsed or refractory diffuse large B cell lymphoma (DLBCL), currently in a phase 1 and 2 trial, before progressing the programme into the next phase of development.
In light of its decision to focus and prioritise the development of the AUTO1 programme, Syncona said Autolus would take "decisive action" in the first quarter to reduce its overall headcount by about 20%.
The company was expecting to realise cost savings, on an annualised basis, of around $15m (£11m) once the operational changes were fully implemented.
Autolus also announced a reorganisation of its management team, with David Brochu promoted to chief technology officer with expanded responsibilities from senior vice-president of product delivery.
Senior vice-presidents Dr Adam Hacker and Dr Nushmia Khokhar would be leaving the company in the first quarter, and a search for a new chief medical officer was ongoing.
The company would continue to build and leverage its platform and capability to progress its pipeline of programmes in paediatric ALL and peripheral T-cell lymphoma, which were currently in clinical trials, as well as multiple myeloma, neuroblastoma, peripheral T-cell lymphoma and prostate cancer, which were currently in preclinical development.
"We believe the AUTO1 programme for the treatment of adult ALL has the potential to be a stand-alone treatment for patients in an area of high unmet medical need and are fully supportive of Autolus' decision to prioritise this programme," said Syncona chief executive officer and Autolus director Martin Murphy.
"The decisions to implement cost savings and ensure operational focus by looking to partner the AUTO3 programme, are important to ensure delivery of the AUTO1 programme and advance the company closer to commercialisation.
"Our strategy is to work closely with our portfolio companies and support them as they navigate clinical, financial and operational risks and fund them over the long-term as they seek to take products to approval."
At 0821 GMT, shares in Syncona were down 0.61% at 267.36p.