Synairgen makes solid progress with Covid-19 treatment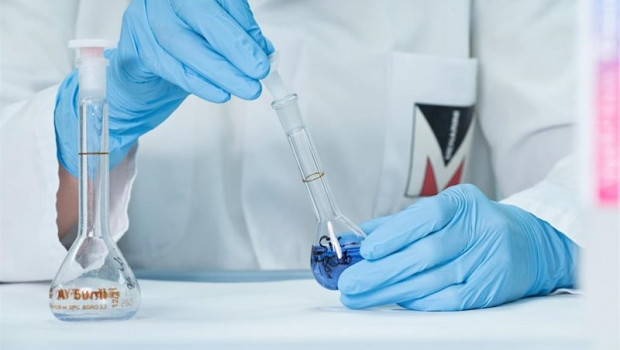 Respiratory drug development company Synairgen updated the market on its phase 3 trial design evaluating SNG001 as a treatment for patients with Covid-19 on Friday, as well as positive progress on its regulatory path.
The AIM-traded firm said that, following discussions with regulatory agencies, the trial of SNG001 had been amended to remove the lower-dose arm, reducing the number of patients required to complete the placebo-controlled trial from 900 patients to 610 patients.
It also confirmed the addition of a second primary endpoint, with the primary endpoints now consisting of 'time to hospital discharge' and 'time to recovery'.
The primary assessment of efficacy would be supported by the key secondary endpoint of 'progression to severe disease or death', as well as other secondary endpoints.
Both primary endpoints had at least 90% power to detect a "statistically significant effect" of SNG001 compared to placebo.
Synairgen also announced the addition of assessments for long Covid-19 symptoms on day 60 and day 90.
Initiation of the first SG018 sites had started in the UK, with dosing expected to begin imminently.
The company said the SG018 trial was deemed an 'urgent public health study' and recognised as a 'national priority' by the National Institute for Health Research (NIHR) in October.
Synairgen also said its investigational new drug (IND) application to the US Food and Drug Administration (FDA) to evaluate SNG001 as a treatment for patients with Covid-19 had been cleared, enabling the company to initiate its SG018 trial in the United States.
Additionally, it said the FDA had awarded SNG001 'fast track' status, which it claimed would enhance the ability of it to interact with the FDA, and shorten review timelines.
Looking at the SG016 home trial in Covid-19 patients, Synairgen explained that the trial targeted patients with a positive SARS-CoV-2 test result who were aged over 65, and those over the age of 50 with 'high risk' medical conditions.
It said it was a trial designed to be "easy and safe" for trial participants and researchers to conduct the research, with all supplies for the trial delivered to the patient's door by courier, and all trial visits and assessments conducted virtually by video call.
After a "slow start" in the summer, recruitment and dosing were now progressing, with a notable increase reported in the last two months.
"With this adaptation we should be able to reduce the time taken to complete the trial, which, together with an expedited review from the FDA, could allow us to get this therapy approved for patient use in Covid-19 more rapidly," said chief executive officer Richard Marsden.
"With trial sites now being set up, we anticipate dosing the first patients imminently.
"SNG0011 is one of the few potential treatments to have shown efficacy against severe viral lung infections such as Covid-19, and multiple approaches will be needed to minimise the impact of this deadly virus."
Marsden said there was still a "great need" to develop breakthrough treatments for patients who become ill with Covid-19, despite recent successes from vaccine developers.
"This is especially important if vaccine uptake is poor for any reason, or if any mutations in the SARS-CoV-2 virus render the vaccines less effective."
At 1027 GMT, shares in Synairgen were up 39.36% at 151.9p.