Synairgen confirms start of dosing in Covid-19 trial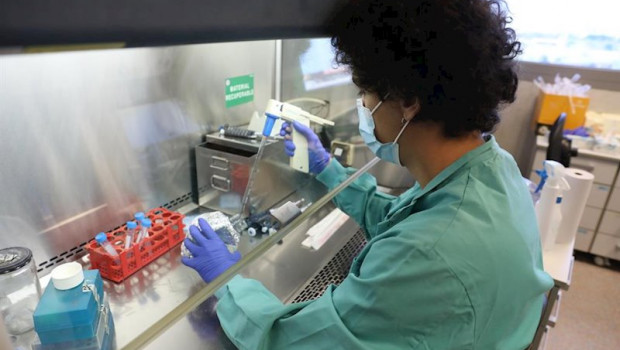 Respiratory drug discovery and development company Synairgen announced on Monday that dosing has started in the inhaled interferon beta formulation 'SNG001' sub-study of the 'ACTIV-2' phase 2 and 3 trial, evaluating patients with mild-to-moderate Covid-19 symptoms not yet requiring hospitalisation.
The AIM-traded firm said on 25 January that 'ACTIV' is a public-private partnership to develop a coordinated research strategy to speed up the development of the most promising Covid-19 treatments and vaccines.
It said ACTIV-2 was sponsored by the National Institute of Allergy and Infectious Diseases (NIAID), one of the US National Institutes of Health, and was led by the NIAID-funded AIDS Clinical Trials Group.
If an investigational agent showed promise by demonstrating safety and reducing Covid-19 symptoms through 28 days following administration, the ACTIV-2 trial was designed to expand seamlessly from a phase 2 to a phase 3 study to gather additional critical data from a larger pool of volunteers without delay.
Phase 2 sub-studies enrol up to 220 volunteers, while exact enrolment size of phase 3 sub-studies would vary depending on the mode of administration of the investigational agent.
The adaptive nature of the ACTIV-2 trial would allow for comparison of multiple interventions with a shared group of placebo recipients.
In addition to safety and symptomatic efficacy signals, the sub-studies in ACTIV-2 would assess whether an investigational agent could reduce the amount of SARS-CoV-2 virus detectable in the nasopharynx.
"With mutations of Covid-19 now emerging, and the concern that mutations may render the vaccines less effective, the need for broad spectrum treatment options remains very high," said chief executive officer Richard Marsden.
"Our product is a potentially effective treatment as it is a virus agnostic and, we believe, strain agnostic antiviral, which is easy to use in the hospital or home setting."
At 1149 GMT, shares in Synairgen were up 1.25% at 190.34p.