Strix warns of China troubles as it completes Billi acquisition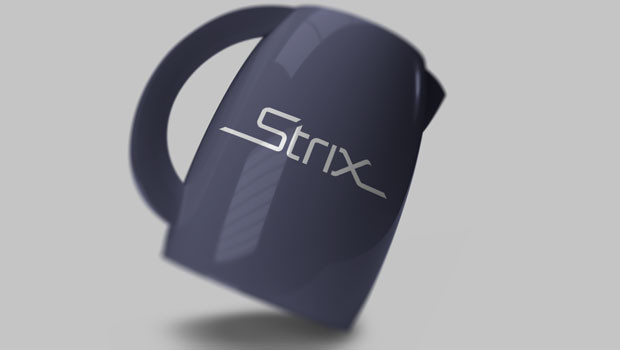 Kettle safety and water technology company Strix has completed the acquisition of Billi Australia, Billi New Zealand and Billi UK, it announced on Wednesday, as it also warned of trading difficulties amid China lockdowns.
The AIM-traded firm described Billi as a "leading brand", supplying premium filtered and non-filtered instant boiling, chilled and sparkling water systems, with manufacturing based in Australia.
It said Billi had a successful history of growth, with a double-digit revenue compound annual growth rate over the past five years, and "strong" cash conversion.
"The acquisition materially accelerates Strix's growth plans for its water and appliance categories and provides an entry into the high growth and strategically important hot tap market," the board said in its statement.
Looking at its current trading, meanwhile, Strix said that in recent weeks it had become "increasingly evident" that the disruptive effect of ongoing lockdowns being enforced in China, while relatively short in length, had adversely impacted two of the top five of Strix's major original equipment manufacturer (OEM) customers, with further disruption expected.
As a precaution, Strix said it had reinstated its secondary warehouse to minimise any disruption with its own shipments.
Strix said that as a result of lockdown situations and continued macroeconomic and geopolitical uncertainty, not only in China but across a number of its key export markets, it now expected adjusted profit after tax for the full year to be around £23m.
"The board recognises that these uncertainties could continue into 2023.
"December remains a significant period for the group due to the active trading ahead of the Chinese New Year public holiday when a number of its major customers and suppliers cease operations for a period."
Strix said it would announce a further update on trading on 26 January, consistent with its typical reporting timetable.
"Strix continues to maintain its strong market share position in kettle controls and is outperforming the market in the appliance and water categories.
"In addition, Strix has a strong balance sheet and it has significant financial flexibility for the medium term to navigate headwinds and deploy capital consistent with allocation of capital priorities."
At 1138 GMT, shares in Strix Group were down 34.19% at 82p.
Reporting by Josh White for Sharecast.com.