Strategic Minerals completes 'important step' in reopening of Leigh Creek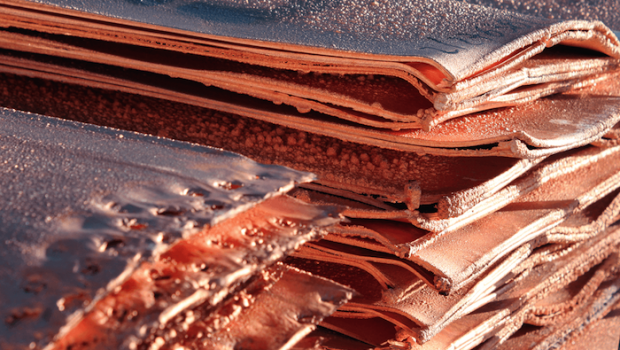 Strategic Minerals announced on Thursday that its wholly-owned subsidiary Leigh Creek Copper Mine has lodged a draft programme for environment protection and rehabilitation (PEPR) with the South Australian government.
The AIM-traded firm described the lodgement of the draft PEPR as an "important step" to the full reopening of operations and production of copper at Leigh Creek.
It said the general regulatory process for a licence to operate was for companies to lodge a draft proposal, which was circulated to the relevant departments within the state government of South Australia.
That process usually takes around two months, with feedback then addressed and incorporated into a final PEPR lodgement.
It said that generally, the process takes around three to four months from lodgement of the draft PEPR to approval.
Once the regulatory approvals are complete, Leigh Creek could look at restarting operations subject to financing.
The directors said they believed Leigh Creek was "ideally placed" as a second income stream for the company, with a short development time frame and low capital costs to first production.
While it was unsure whether approval timing would be impacted by Covid-19, Strategic noted that the pandemic had negatively impacted copper prices.
However, the fall in copper prices had largely been ameliorated by a concurrent drop in the USD-AUD exchange rate.
Those factors had been built into the firm's on-going discussions with potential joint venture partners, with the board still describing the project as "very economically attractive".
The joint venture discussions had slowed as a result of the disruption caused by the pandemic, but were still apparently moving forward.
"Whilst the Leigh Creek project is taking longer to progress than anticipated, the board considers that Leigh Creek Copper Mine, which has a book value of $6.8m, is a key asset within its portfolio," said managing director John Peters.
"The continued strength of the Cobre operation, which the board expects to produce around $3m in sales and $1.5m in after-tax cash in 2020, provides the company adequate scope to locate and execute with a joint venture partner.
"Again, this emphasises that, subject to financing, a second income stream for the group is relatively at hand."
At 1529 BST, shares in Strategic Minerals were up 3.09% at 0.57p.