Staffline sees losses widen after "challenging" 2019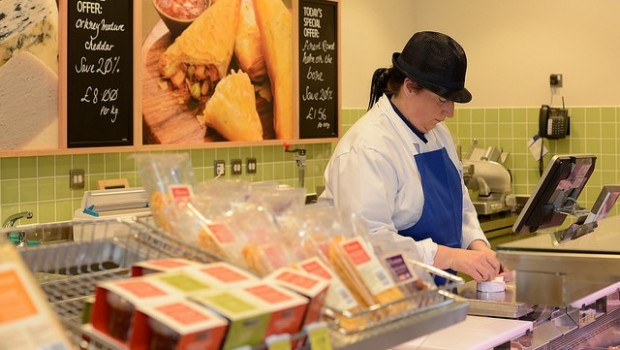 Staffline reported a slide in revenues on Tuesday, after the recruitment and training specialist battled "challenging" trading conditions throughout 2019.
Revenues for the year to 31 December fell 3.9%, to £1.08bn, while the underlying operating loss was £800,000, compared to a restated profit of £32.8m a year previously.
The reported pre-tax loss was £48.1m, against 2018's loss of £17.8m.
The group said it had experienced "challenging trading conditions across all divisions" during the year. Heightened uncertainly about Brexit and weak consumer confidence had undermined demand at its recruitment divisions, while its PeoplePlus trading business underwent a "fundamental" reorganisation which affected trading.
The delay of Staffline's 2018 results also impacted customer confidence, the Aim-listed group added. Staffline delayed its results after it emerged it would be taking a £32.6m hit for a failing to comply with National Minimum Wage regulations between 2013 and 2018.
Ian Lawson, who became executive chairman in April, said: "2019 was a challenging year for the group during which time Staffline faced a number of significant issues. Our new management team is now ensuring that the appropriate measures of strong corporate governance and controls are being put in place."
Commenting on current trading, Staffline said that the Covid-19 pandemic had caused a surge in demand for jobs in food distribution and production supply chains. However, this has been offset by falling demand in sectors affected by the lockdown, such as manufacturing and retail.
Lawson said: "We are operating within an unprecedented macroeconomic climate as a result of the Covid-19 pandemic. However, Staffline's people have risen to this challenge and maintained an outstanding level of business continuity.
"Our strong operational base and leading positions in many of the markets in which we operate sit firmly at the heart of our strategy to create the most reliable, flexible and integrated workforce in the UK."
Staffline did not, however, provide any forecast for the current year, noting that the "ultimate impact of the Covid-19 pandemic on the economy and Staffline is uncertain, and the board does not underestimate the operational and macroeconomic challenges that lie ahead".
On Monday, Staffline announced a refinancing. It has reduced its revolving credit facility to £30m and withdrawn a £25m overdraft facility, replacing that with a receivables finance facility. It also agreed not to declare any dividend payments until at least July 2022.
As at 1030 BST on Tuesday, shares in Staffline were ahead 1% at 38.35p.