Somero raises FY guidance following 'stronger than anticipated' end to H1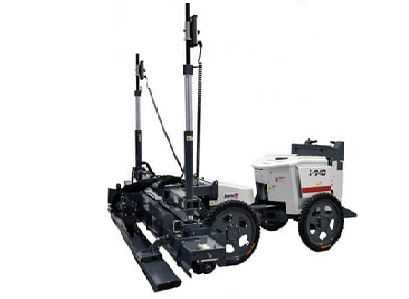 Laser-guided equipment manufacturer Somero Enterprises has raised its full-year guidance due to "stronger than anticipated" trading in the US towards the end of the first half.
Somero previously guided towards revenues of approximately $100.0m, adjusted underlying earnings of roughly $31.0m, while net cash was predicted to "improve consequentially" from its original target of $27.4m.
However, the AIM-listed group said on Wednesday that it now expects full-year 2021 annual revenues to be approximately $110.0m, adjusted EBITDA to be in the vicinity of $35.0m, and year-end net cash to exceed $33.0m.
Somero said first-half trading had been "stronger than previous years", with trading in North America in the last two months of the period exceeding expectations.
"This higher than anticipated momentum is carrying over to begin H2 2021, with customer workloads at high levels and project backlogs extending into 2022," said Somero.
Somero added this was due in part to it catching up on projects previously slowed by Covid-19 restrictions and was also supported by "a healthy and active" US non-residential construction market.
Trading in Europe and Australia was in line with expectations for "meaningful contributions to growth from both regions", while all other regions performed "as expected".
As of 1100 BST, Somero shares were up 12.17% at 487.95p.