Shanta Gold reports positive findings from West Kenya drilling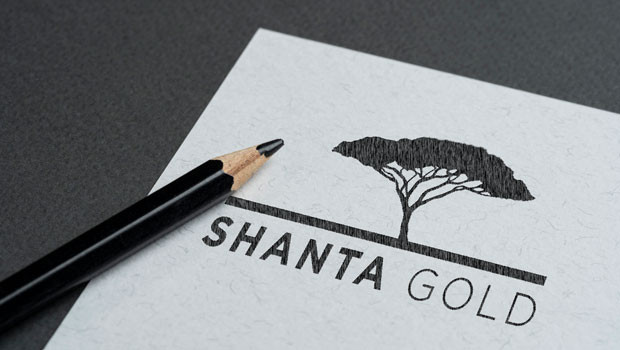 East Africa-focussed Shanta Gold updated the market on exploration at the West Kenya Project on Wednesday, where a second phase drilling programme was aiming to convert resources to Indicated at Isulu-Bushiangala.
The AIM-traded firm said drilling had also now expanded to district targets at Ramula and adjacent anomalies.
It reported 23 separate occurrences of visible gold in the 10 holes drilled at Ramula, including 4.8 metres at 23.4 grams of gold per tonne from 48 to 52.8 metres, nine metres at 18.9 grams per tonne from 55 to 64 metres, and 9.3 metres at 6.35 grams per tonne from 163 to 172.3 metres.
The company also highlighted eight metres at 4.12 grams of gold per tonne from 131 to 139 metres, four metres at 13.9 grams per tonne from 41 to 45 metres, and 10.7 metres at 3.44 grams per tonne from 164.3 to 175 metres.
At the Isulu and Bushiangala deposits, Shanta said visible gold was identified in five intersections across the nine holes drilled.
Visible gold, including spectacular occurrences, was identified in 35 intersections across 102 holes drilled to date, the board said.
A consolidated resource update, including phase 2a and also phase one, which the firm had already announced, was expected to be released in the next few weeks.
"The latest phase of drilling at West Kenya has continued to deliver outstanding results, ensuring that this remains the most consistently high-grade drilling programme we've ever conducted at any asset in Shanta's history," said chief executive officer Eric Zurrin.
"The primary focus during the 2021 drilling campaign was to upgrade the high-grade resource at Isulu and Bushiangala, and I am pleased to report that we succeeded in this, converting 117,000 ounces grading 7.04 grams per tonne indicated at a conversion rate of over 100%.
"Following this success, we have added a third drill rig to upgrade the mineral resource estimate."
Zurrin said the programme was at the second phase, targeting all zones to between 450 and 500 metres below surface.
"Looking forward to the next few weeks, we will announce the upgraded mineral resource estimate at Isulu and Bushiangala, and we are pleased to report that we will announce new maiden resources at Ramula and a remodelled compliant resource at Bumbo following some very encouraging results in the district targets.
"This is a hugely exciting time for the company and our stakeholders as the West Kenyan resource expands toward a multi-million ounce gold district comparable with other prolific greenstone belts in the world."
At 1345 GMT, shares in Shanta Gold were up 6.9% at 8.71p.