Shanta Gold makes steady progress with Singida project plan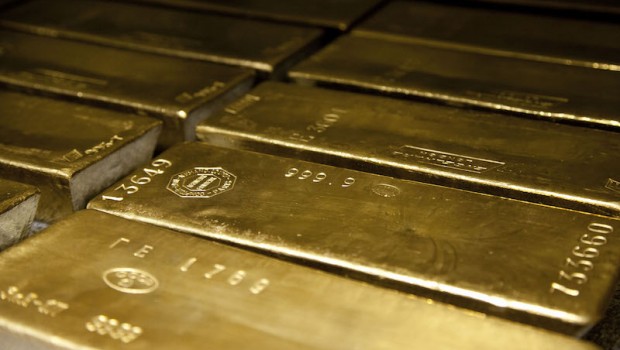 East Africa-focused gold producer Shanta Gold announced project economics for the Singida Gold Mining Project in central Tanzania on Wednesday, reporting average annual production from open pit mining of 26,000 ounces for an initial six year period.
The AIM-traded firm said the project was expected to increase its total gold production to more than 100,000 ounces per annum from first full year of production.
Pre-production capital expenditure requirements were out at $16m, with $3m earmarked for working capital.
Its net present value was said to be $31m, with an internal rate of return of 67% at an 8% discount rate and using the current gold forward curve.
Life-of-project cash costs were anticipated to be $794 per ounce.
Shanta said the project economics were based on internally-prepared management estimates using the Singida Internal Owners Team, and had not been independently verified.
The board reported "significant" further upside potential through the inclusion of "substantial" resources currently sitting outside the project economics.
It said geophysics to test continuity between the Corn Patch and Corn Patch West targets was recently completed, with the results currently being interpreted.
Most key infrastructure requirements were already in place including water, Tanesco grid power, resettlement and an operating camp.
The Singida environmental and social impact assessment was expected by the first quarter of 2019, completing the project's permitting process, with financing expected to be completed at the Singida asset level with "various options" being considered.
Looking at the exploration and future potential at Singida, Shanta reported total inferred resources outside of the project economics of 6.57 Mt at 1.63 g/t, for 344,000 ounces.
Inferred ounces had been prioritised for evaluation, with conversion potential through further drilling.
All gold resources at Singida sat within Shanta's existing mining licenses, with ongoing resource exploration and optimisation work to target an extension of the longevity of the project beyond six years and improvement of the project's net present value.
Looking at Shanta's existing operations, the board said production in October and November was the strongest two months of 2018.
November production included a daily record at New Luika Gold Mine of 2,631 tonnes ore mined at a grade of 6.9 g/t, for 584 ounces contained gold from the underground.
Shanta said it remained on track to achieve full-year guidance for 2018 of approximately 80,000 ounces at an all-in sustaining cost of $750 per ounce.
Exploration drilling at Quartzberg, 45 kilometres east of the New Luika Gold Mine, was said to be underway.
"Singida has always been an exciting project for the company and has the potential to propel Shanta to a gold producer with over 100,000 oz per year by 2020," said chief executive officer Eric Zurrin.
"The development of Singida unlocks value for us, with very attractive economics including an internal rate of return of 67%."
Zurrin said the board was making "steady progress" with the Singida funding plan, which - as the firm had stated previously - would be completed at the asset level and not through Shanta Gold shareholders.
"I look forward to providing a more detailed update in the first quarter of 2019, with a target to complete the funding during the course of 2019."