Serica trims production guidance after completing Tailwind acquisition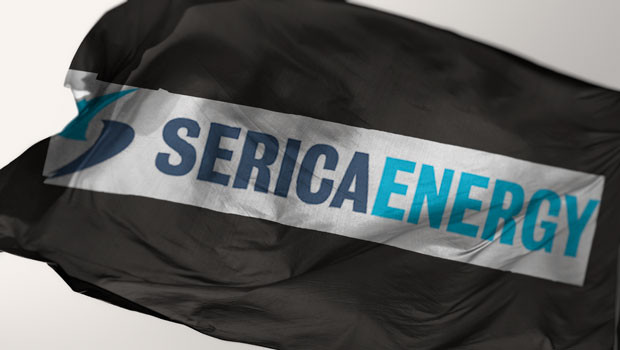 Upstream oil and gas company Serica Energy noted the March acquisition of Tailwind Energy Investments in its interim results on Tuesday, which raised 2P reserves to 130 million barrels of oil equivalent as of 31 December.
The AIM-traded firm said that compared to the first six months of 2022, there had been an increase in combined portfolio production to 49,350 equivalent barrels per day from 38,100 barrels per day.
It said the production mix comprised 55% gas and 45% oil.
A decrease in carbon intensity was seen in production from the Bruce and Triton hubs in the first half compared to the same period in 2022.
The company sustained its profitability despite lower gas prices due to increased sales volumes.
A highly cash-generative asset portfolio resulted in a cash flow from operations of £266m, contributing to gross cash of £444m at the end of the period.
That sum accounted for tax payments of £141m, an outflow of £44m from the Tailwind Energy acquisition, and a £48m debt reduction from the same purchase.
By 30 June, net cash stood at £234m.
The average realised prices for gas and oil were 96p per therm and $64 per barrel, down from 136p per therm and $108 per barrel in 2022.
Serica's average operating cost per barrel of oil equivalent increased slightly to $17.50 from $16.10 in the same period of the prior year.
An operating profit of £159m was recorded, down from £196m in the first half of 2022.
The board said that shareholders could expect an interim dividend of 9p per share, slightly increasing from 2022's 8p per share.
Looking ahead, Serica Energy said it had several ongoing and upcoming projects to enhance production, including work on multiple Bruce and Keith wells throughout 2023 and 2024.
A drilling campaign for the Triton hub, consisting of four wells, was slated for 2024, with a rig option in place for a fifth well in 2025.
The company said it was also progressing towards developing the Belinda field, though it had decided against further drilling on North Eigg.
Due to delays in ramping up production after the summer shutdowns, its production guidance for 2023 was adjusted to between 40,000 and 45,000 barrels of oil equivalent per day.
However, the group's operating costs were anticipated to stay below $20 per equivalent barrel.
"The completion of the Tailwind acquisition in March represented a step change in the scale and diversity of Serica, achieving a longstanding strategic goal," said chief executive officer Mitch Flegg.
"We have stated consistently our intention to continue investing in the enlarged portfolio, to add to it in a disciplined fashion if the right opportunities arise and to make further cash returns to shareholders.
"Accordingly, we look forward to near continuous well and drilling activity across the Bruce and Triton hubs during the next 18 months, and are pleased to announce today an interim dividend of 9p per share."
Flegg noted that the distribution was up from 8 pence per share for the interim dividend in 2022 and followed the full-year dividend of 22p per share last year.
"Serica's current circumstances and optimism reflected in its investment plans should not mask the fact that we share the widespread concerns within the sector about the health of the UK's offshore upstream industry given the current fiscal regime and future uncertainties.
"We welcome the UK government's recent Call for Evidence regarding long-term fiscal policy.
"However, the problems we see need to be addressed urgently in order to restore confidence in the sector."
At 1324 BST, shares in Serica Energy were down 5.67% at 252.8p.
Reporting by Josh White for Sharecast.com.