Serica Energy swings to solid cash inflow in first half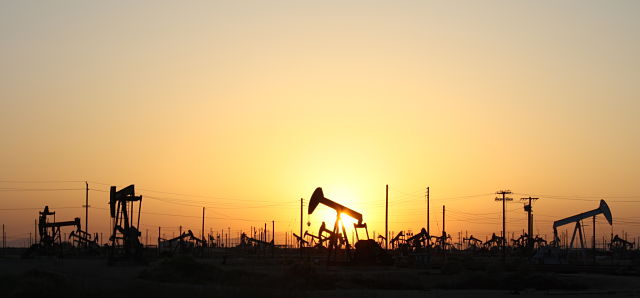 Serica Energy reported an operating cash inflow of £89.8m in its first half on Tuesday, swinging from an outflow of £5.3m year-on-year.
The AIM-traded firm said its operating costs stood at $12.30 (£9.50) per barrel of oil equivalent (boe) for the six months ended 30 June, which compared to full-year 2018 costs of more than $18 per boe, including costs at the acquired BKR assets.
Its realised average sales price was $34 per bo, down from $45 per boe for 2018, including BKR revenues, which the board said reflected lower gas prices in 2019.
Group profit after tax was £30m for the period, compared to a loss of £6.1m in the sem period last year, after a non-cash deferred taxation accounting provision of £21.9m, swinging from a credit of £1.8m in 2018.
Combined cash balances and term deposits rose to £88.2m as at 30 June, from £43.1m on 31 December, after repayments of £41.5m for net cash flow sharing and £2m for the gas prepayment facility.
On the operational front, Serica reported the "successful" consolidation of the Bruce, Keith and Rhum operations, which had created a new, "leading" North Sea operator.
Combined production net to Serica was 31,000 barrels of oil equivalent per day, compared to approximately 26,000 boe per day for 2018, including BKR volumes for the full year.
Field operating costs per boe reduced by more than 30% compared to the previous year, which Serica said reflected both higher production volumes and a lower cost base.
Its operating profit totalled £52.5m, swinging from a loss of £7.9m year-on-year, after non-cash depletion charges of £37.3m, which were up from £0.1m.
The board said its balance sheet was "very healthy", with a strong cash build, no bank debt and limited decommissioning liabilities.
Looking ahead, Serica said it was looking at steady cash growth, no current bank debt and bulk of liabilities directly relating to future asset cash flows, which provided a "strong" balance sheet, enabling the firm to pursue further value-accretive opportunities.
Full year net production was expected to be towards the upper end of its guidance range of between 26,000 and 30,700 boe per day.
It said it was focussed on further improving its operational performance.
Serica noted that its retained share of cash flows from its BKR interests acquired from BP, Total E&P and BHP would increase from 50% for 2019 to 60% for 2020 and 2021, and 100% thereafter.
The board said it was continuing to assess the appropriate timing to commence dividend payments for shareholders.
"The first half of 2019 has demonstrated the financial benefits of the transactions that we completed at the end of last year, and which have transformed Serica into a leading North Sea operator," said chief executive officer Mitch Flegg.
"As a major new operator, we have focused on instilling a strong corporate culture committed to safe and environmentally conscious operations whilst also driving increased operating efficiencies.
"The combination brings benefits to all stakeholders, staff and shareholders alike, and the effects are demonstrated in the strong first half financial performance."
Flegg said the operating team had been able to "significantly increase" production levels and "significantly reduce" operating costs, resulting in operating margins of £16.80 per boe for the first half, notwithstanding low first half gas prices.
"Our balance sheet is now amongst the strongest in our peer group.
"We anticipate this performance continuing into the second half and beyond.
"We continue to focus on further improving our asset performance."
Production operations at the Rhum field were subject to the renewal of a license from the US Office of Foreign Assets Control to extend the existing license, which expires at the end of October, Flegg said.
"Serica has met all the obligations required under the existing license and has submitted an application for the renewal of the license.
"The Bruce, Keith and Rhum fields are maintaining good performance, providing 4.4% of the UK's gas production, with all Bruce wells producing for the first time for some years and Erskine continues to outperform since installing a new section of the Lomond export line."