Serica Energy performs well as Rhum licence gets renewed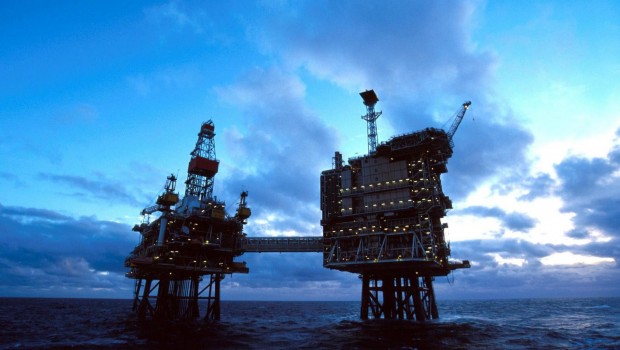 Serica Energy has received a renewed licence and secondary sanctions assurance from the US Office of Foreign Assets Control (OFAC) relating to the North Sea Rhum field, it announced on Thursday, in which it has a 50% interest.
The AIM-traded firm said the licence and assurance would allow certain United States and US-owned or controlled entities and also non-US entities to continue providing goods, services and support to Rhum beyond 28 February, when the current licence expires.
It said it would enable operations and production from the Rhum field to continue unaffected.
The previous OFAC licence was valid for a period of 16 months, with Serica confirming that OFAC issued the new licence for a period up to 31 January 2023.
The licence could be renewed on application by Serica, assuming the conditions continued to be met.
Serica also updated the market on its operations in 2020 on Thursday, reporting estimated net production from its interests in Bruce, Keith, Rhum (BKR) and Erskine as averaging 23,800 barrels of oil equivalent per day during the year.
The board said production was "significantly impacted" by the 45-day shut down for caisson repairs on Bruce during the first quarter, claiming that without that shutdown, net production would have averaged around 27,000 barrels of oil equivalent per day.
Its 2020 operating costs, including production, processing, transportation and insurance, were provisionally estimated to be around $14 per barrel of oil equivalent, up from $12.60 per barrel in 2019.
Although 2020 absolute operating costs were reduced compared to 2019, the increase when expressed in dollars per barrel was put down to the reduction in production for the Bruce caisson shutdown, the board said, and did not reflect an increase in the underlying trend.
The full-year 2020 average market gas price was approximately 25p per therm, and the average market oil price was around $43 per barrel, equating to a combined price of approximately $20 per barrel of oil equivalent before realised cash hedging income of around £12.3m.
As over 80% of Serica's production was gas, the company noted that spot gas prices had continued to strengthen, with an average market price of approximately 60p per therm for 2021 to date.
On the financial front, Serica said it had a "healthy" cash balance, with no borrowings and limited decommissioning liabilities.
It claimed its cash flow was set to increase "materially", given that on 1 January 2022 its share of BKR net cash flow would increase to 100% from 60% under the relevant agreements with BP, Total and BHP.
Serica's share had increased from 40% in 2018 and 50% in 2019 to 60% in 2020-2021, and would be 100% thereafter.
"The early renewal of the OFAC licence for a period of two years is excellent news," said chief executive officer Mitch Flegg.
"We are grateful to the UK government and regulatory authorities which have supported us in this process.
"The licence renewal comes on the back of a busy period during which Serica has continued to build on its firm foundations both operationally and financially, whilst also working hard to position itself as a key contributor to the UK's net zero goals."
Flegg said the company's activities within its environmental, social and governance (ESG) framework were having a "material positive impact" on its emissions across the portfolio.
"We will seek to drive additional value from the portfolio through our work programme this year and deliver an attractive combination of growth and returns for our investors.
"These firm foundations and strong balance sheet allow us to continue to seek opportunities to grow our portfolio through investment and merger and acquisition activity."
Flegg said Serica would not overpay in order to quickly grow its portfolio.
"We are focused on identifying value rather than volume and will continue to look for the right opportunities where Serica can utilise its skills to add value to assets that no longer fit the objectives of the current owners."
At 0912 GMT, shares in Serica Energy were down 0.16% at 126.8p.