Serabi Gold makes solid progress in first quarter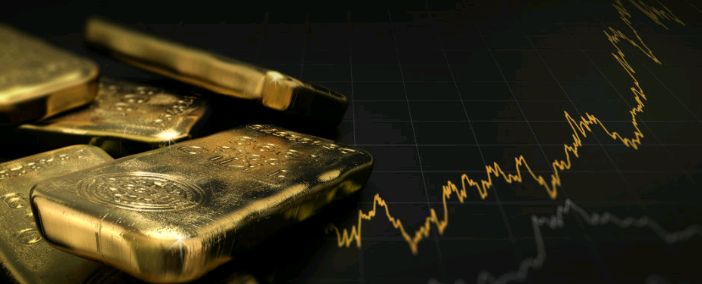 Brazil-focussed gold mining and development company Serabi Gold reported first quarter gold production of 8,087 ounces for the Tapajos region of the country's Para state on Thursday.
The AIM-traded firm said that was a 19% and 11% improvement on gold production for the third and fourth quarters of 2020, respectively, and was 16% ahead of budget driven by improving grades.
It said 40,371 tonnes of total ore was mined in the period at 6.27 grams of gold per tonne, which was a 20% improvement in grade compared with the prior quarter.
A total of 41,462 tonnes of run-of-mine ore was processed through the plant from the combined Palito and São Chico orebodies, with an average grade of 6.27 grams of gold per tonne.
Horizontal development of 3,573 metres was completed during the three months, which was the highest development rate since the company's current operations began.
Exploration drilling on the Toucano trend at São Domingos, five kilometres from the São Chico operation, intersected three mineralised structures, all hosted within a mineralised alteration zone with a true width of 50 metres.
It also completed a terrestrial geophysical survey at its Calico prospect, with results showing a "highly encouraging" geophysical anomaly coincidental with a previously-identified geochemical anomaly.
A soil sample geochemical survey, undertaken in the eastern area of the São Domingos tenement that runs into the western part of the São Chico mining licence, defined multiple areas of anomalous gold in soils.
Those gold-in-soil anomalies were coincidental with, and supported by, other multi-element anomalies, the board said.
On the financial front, Serabi completed a placing of new shares in March, raising gross proceeds of £12.5m.
The funds would be used to redeem $2m of convertible loan notes, together with accrued fees and interest, and settle the balance of the acquisition payment for the Coringa Gold Project, which as of the placing was $3.5m, including accrued interest.
It would also be used to part-fund the construction of the Coringa Gold Project which, when in full production, was expected to increase current group annual production by about 100% to approximately 80,000 ounces per annum.
The company would also undertake further regional exploration, including up to 32,000 metres of drilling on priority targets during 2021 as part of its longer-term exploration objective of targeting a mineral resource above three million ounces of contained gold in total across all of its projects.
Cash holdings at the end of March totalled $20.5m, following the redemption of the outstanding convertible loan notes held by Greenstone Resources II, but before settlement of the rest of the Equinox debt in respect of the acquisition of Coringa, which as of 31 March was about $3.6m.
"It has been a very encouraging start to 2021 from an operational perspective, with over 8,000 ounces of gold produced, comfortably exceeding our internal forecast," said chief executive officer Mike Hodgson.
"After the challenges of 2020, this first quarter was expected to deliver the lowest level of gold production for 2021, so achieving a 16% improvement on our internal budget represents an excellent result."
Hodgson noted that last year, the company experienced a reduction in average mined grades as a result of being restricted in mining areas available following labour reductions, so achieving a 20% improvement in the mined and milled grades compared to the fourth quarter of 2020 was "very pleasing".
"With a total of 3,573 horizontal metres achieved in the quarter, the company also improved on the previous best level of quarterly development metres which had been set in the preceding quarter.
"This bodes well for the rest of the year as we continue to accelerate development and recover the metres that were unavoidably delayed in 2020 due to the Covid-19 pandemic."
At 1012 BST, shares in Serabi Gold were up 7% at 74.9p.