Sensyne Health signs five-year deal with NHS Hampshire Hospitals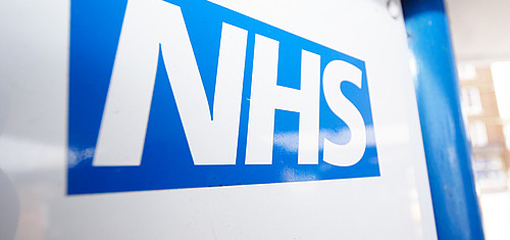 Clinical artificial intelligence (AI) company Sensyne Health has signed a five year non-exclusive strategic research agreement with Hampshire Hospitals NHS Foundation Trust, it announced on Wednesday.
The AIM-traded firm said the agreement would enable the ethical application of clinical AI research, to improve patient care and accelerate research into new medicines.
It said the Hampshire Hospitals dataset covered 500,000 unique patient records, with 200,000 annual hospital admissions from a patient population of around 570,000 people.
The new agreement would bring the combined total of anonymised data available for analysis by Sensyne to 6.1 million patients.
Sensyne said the Hampshire Hospitals dataset included oncology data that would enable the company to build on its existing research into rare cancers.
Research would be undertaken to "the highest standards of information governance and data security", the firm said, in accordance with NHS principles, the UK Government Code of Practice and data protection legislation.
All data supplied to Sensyne would be anonymised by Hampshire Hospitals beforehand, and the provision of the data would operate under an agreed data processing protocol under Hampshire Hospitals ethical oversight.
The trust would receive 1,428,571 ordinary shares in Sensyne Health, representing 1.11% of its existing issued share capital.
That would bring the total share ownership held by NHS trusts in Sensyne to 12.6%.
Sensyne said Hampshire Hospitals would also receive an investment of up to £0.25m per year over the five-year term of the contract from Sensyne, for specific investments in information technology to enable the curation and analysis of data under the agreement.
The trust would receive a royalty on revenues that were generated by Sensyne from the research undertaken under the agreement as well.
Sensyne said the financial return Hampshire Hospitals received from Sensyne would be reinvested back into the NHS to fund patient care.
The trust had entered into a lock-up agreement, whereby it had agreed not to dispose of any shares for a period of two years from the date the shares were issued.
"We are very pleased to be working alongside Hampshire Hospitals NHS Foundation Trust which now brings our overall anonymised data set to over 6.1 million patients and thereby helps us to broaden our research," said chief executive officer Lord Drayson.
"Importantly, our agreement with Hampshire Hospitals and their oncology expertise now allows us to build on our capabilities in researching rarer forms of cancer.
"Following the recent achievement of our original patient data goal we'll continue to use our resources efficiently, to add data consistent with our strategy of providing an unparalleled research resource for the healthcare and pharmaceutical sectors."
At 1234 GMT, shares in Sensyne Health were up 4.75% at 145.6p.