Scotgold upbeat on bumper fourth quarter production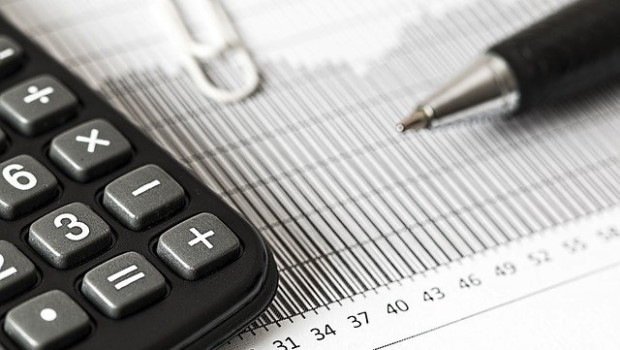 Scotgold Resources updated the market on fourth quarter operations at its Cononish Gold and Silver Mine in Scotland on Friday, as it targeted a run rate of gold of 23,500 ounces by the end of the first quarter of 2023.
The AIM-traded firm said production in the three months ended 31 December totalled 1,508 ounces of gold, with the company recording its highest gold concentrate production since first pour in December, with 101 tonnes of concentrate produced, equating to about 700 ounces of contained gold.
That was a 60% increase on its previous best monthly concentrate production.
November production was negatively impacted by Covid-19-related supply of explosives for the mine, with the short-term issue resolved in November, and ore extraction now continuing in line with its mine plan.
Fourth quarter gold concentrate and shipments totalled 231.5 tonnes, with a sales value of over £2.6m.
Scotgold said the phase one ramp-was up nearly completed by the end of the quarter, with the processing plant achieving a feed rate of 2,500 tonnes for the month of December.
Looking at its current operations, Scotgold guided first quarter gold production of between 1,400 and 2,200 ounces.
Low capital expenditure optimisation initiatives, primarily the addition of a thickener into the tailings circuit, were underway to achieve an optimisation phase production run rate of 16,000 to 17,500 ounces per annum, the board said.
The second, or expansion, phase was targeted for the first quarter of 2023, to achieve a 23,500 ounces run rate of gold per annum.
Scotgold said its 2022 strategy was focussed on continuing to optimise the Cononish processing plant and mining efficiencies to increase the production profile while building a multi-asset gold production company in Scotland through targeted exploration.
The company said it had renegotiated the tranches of the Bridge Barn Loan that were repayable in 2022, with an additional loan of £0.5m to provide buffer through the first quarter of 2022 short-term mine plan grade variability.
"I'm delighted to report on our record-breaking gold concentrate production in December, which saw a 60% increase in production from our previous record month," said chief executive officer Phil Day.
"Our 2021 initiatives to increase production efficiencies and ramp-up production are working.
"It has taken hard-work, dedication, extensive planning and committed teamwork to transform our mining operations during the past nine months since I joined as CEO."
Day said that, like a number of mines globally, the company had endured "significant" pandemic-related disruptions, with many people infected or isolating repeatedly, along with significant challenges with its supply chains.
"I'm honoured to be leading such an exceptional team here in Scotland and the UK who have worked tirelessly during these difficult times, with conviction to deliver.
"We have almost completed phase one ramp-up production, and we continue to be cash generative as our production revenues exceed operational costs.
"We forecast that this cash generation will continue during 2022 as we increase the production profile firstly to 4,000 feed tonnes by the second quarter of 2022, and then 4,500 feed tonnes by the fourth quarter, and up to 23,500 ounces of gold run rate per annum by the end of the first quarter of 2023."
Phil Day said that would allow the company to develop the mine, increase its resources, continue exploration, and drive "significant" shareholder value.
"Scotgold has negotiated a newly restructured debt agreement with its original debt provider Bridge Barn which affords us continued operational flexibility for growth and expansion by removing the need to repay tranches one and two plus interest, in 2022.
"We will continue to update the market on Cononish's progress through quarterly production and sales reports which is in line with standard reporting for listed gold producers and corporate and exploration updates."
At 1315 GMT, shares in Scotgold Resources were up 8.15% at 73p.