Sareum progresses Covid-19 and autoimmune treatment candidate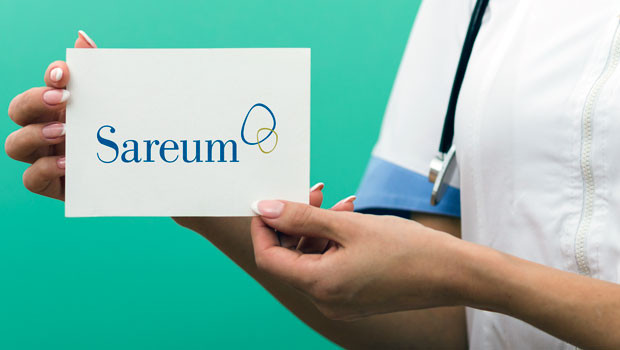 Specialist drug developer Sareum Holdings updated the market on the development of its 'SDC-1801' - a potential Covid-19 and autoimmune disease treatment - towards first-in-human trials on Wednesday.
The AIM-traded firm said that, following completion of data analysis from the preclinical toxicology and safety studies, it had now received the final signed report from its contract research organisation that conducted the studies.
It said the data fully supported its plan to submit a Clinical Trial Authorisation (CTA) application in mid-2022, and to begin a phase 1a clinical trial with SDC-1801 in the second half of the year.
SDC-1801 was being developed as a potential new treatment for a range of autoimmune diseases, and for the acute respiratory symptoms of Covid-19.
The board said the report confirmed the studies met their objectives of identifying any organs or tissues that could be susceptible to high-dose toxicity, and determining an appropriate dose range to test in first-in-human studies.
Sareum said it was working with specialist clinical trial consultants to design the first clinical trial with SDC-1801.
The phase 1a trial would investigate the safety of ascending doses of SDC-1801 in healthy subjects, before the selection of an initial indication for further clinical study in patients in any subsequent trials.
It said the trial would also investigate the effect of SDC-1801 on certain biomarkers of autoimmune disease that could be predictive of efficacy when tested in patients.
In addition, the manufacture of SDC-1801 drug substance and oral capsule formulation under 'Good Manufacturing Practice' (GMP) conditions was on track to enable the phase 1a trial to start in the second half, the board said.
"We are pleased to have successfully completed the preclinical toxicology studies and have now received the final report, which will form a key part of the planned CTA application for SDC-1801," said chief scientific officer Dr John Reader.
"We are particularly encouraged that the promising data and progress with the manufacture of SDC-1801 in capsule form continue to support our intention to file the CTA application in mid-year and our plan to begin the first clinical trial with SDC-1801 during the second half of 2022."
At 1351 GMT, shares in Sareum Holdings were up 10% at 143p.