Sareum Holdings secures grant for Covid-19 treatment project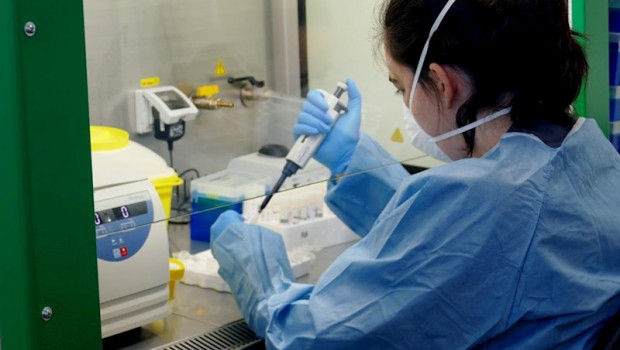 Specialist drug development company Sareum Holdings announced on Thursday that the grant offer letter from UK Research and Innovation (UKRI) had now been received and approved.
The AIM-traded firm said the letter confirmed its successful application for about £0.17m in grant funding to investigate the therapeutic potential of SDC-1801, its selective, small molecule TYK2/JAK1 kinase inhibitor, in severe-phase Covid-19.
It said the grant was awarded to Sareum through the Innovate UK Sustainable Innovation Fund for projects that address and mitigate the health, social, cultural and environmental impacts of the Covid-19 outbreak.
Under the conditions of the grant, Sareum said it would contribute an additional £64,000 in cash, as well as commit additional management time to the project, which was expected to take about six months to complete.
The company said the aim of its Covid-19 research programme was to investigate the effects of SDC-1801 on cytokine signalling after human cells were infected with SARS-CoV-2, to confirm whether an overactive inflammatory response - known as a 'cytokine storm' - via the interferon type-1 pathway could be blocked in the disease.
It said it would also investigate whether treatment with SDC-1801 in disease models could re-establish protection against bacterial pneumonia following SARS-CoV-2 infection.
If the research, and the ongoing preclinical development of SDC-1801, was successful, and subject to further funding, Sareum said it would aim to begin a clinical trial of SDC-1801 in severe-phase Covid-19 patients during 2021.
"Alongside vaccines, there is a pressing need for new therapies to treat severe respiratory inflammation arising from viral infections such as Covid-19 and compelling scientific evidence to show that TYK2/JAK1 signalling may play an important role in the inflammatory cascade that leads to the cytokine storm observed in some patients," said chief scientific officer Dr John Reader.
"We will now move with all speed to begin our studies under this grant, which if successful - and also considering the safety/toxicity and other data from the formal preclinical studies - could enable us to advance this novel candidate into clinical development in severe Covid-19 patents during 2021."
At 1217 GMT, shares in Sareum Holdings were up 0.9% at 1.46p.