Salt Lake Potash upbeat on 'outstanding' pilot plant results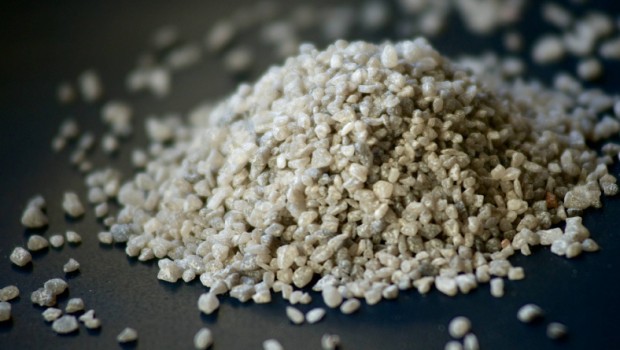 Salt Lake Potash has completed the pilot plant test work of the Lake Way salts at the Saskatchewan Research Council, it announced on Wednesday, with the test work yielding a premium sulphate of potash (SOP) product that was "highly water soluble" with a 53% potassium oxide grade.
The AIM-traded company said SRC had completed a pilot plant operation intended to be representative of the proposed Lake Way Project process flowsheet.
It said the pilot plant operation included the addition of potassium chloride, to take advantage of the excess sulphate that naturally occured within the Lake Way brine.
SRC completed two separate pilot plant runs, utilising five tonnes of salt harvested from Lake Way site evaporation trials, producing "premium grade, highly water soluble" SOP.
The total solubility and dissolution rate indicated that the product would be suitable for application in drip irrigation, or 'fertigation', systems, the board said.
It explained that the pilot plant runs successfully confirmed that high quality soluble SOP could be generated via the process flowsheet with the inclusion of potassium chloride.
The board said that importantly, the positive results of the inclusion of the potassium chloride within the process flowsheet would provide "significant benefits" to the Lake Way Project by increasing the SOP output from an equivalent volume of Lake Way brine.
That could be achieved without significant changes to the processing equipment, and no material additional capital expenditure.
Salt Lake Potash said the "outstanding" results achieved from the pilot plant indicated that the product was comparable with other premium grade soluble products on the market, and supported its marketing strategy to supply into the premium SOP market.
The premium achievable for soluble grade SOP could be up to 20% above the standard pricing, the board claimed.
It said the process flowsheet that had been developed and confirmed as part of the pilot plant test work was incorporated in the Lake Way bankable feasibility study, which was scheduled for completion in early October.
"The outstanding results from the pilot plant testwork confirm the addition of potassium chloride into the process will enable Salt Lake Potash to utilise the excess sulphate within the Lake Way brine to produce additional premium grade SOP," said chief executive officer Tony Swiericzuk.
"This is a significant outcome for the company and will strengthen the already compelling economics for the Lake Way Project.
"We are focussed on finalising the bankable feasibility study, which will reflect the pilot plant results and confirm the excellent potential of Lake Way."