Rockfire upbeat on assay results from Copperhead project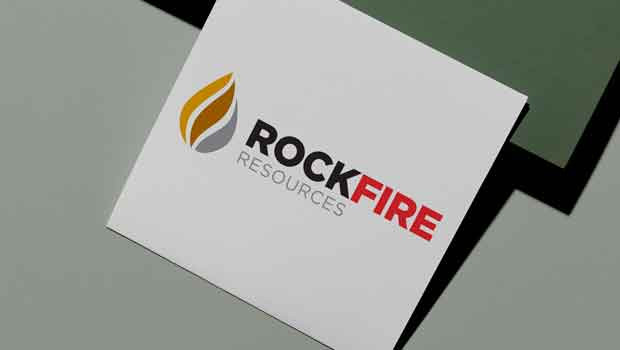 Gold and base metals exploration company Rockfire Resources updated the market on its diamond drilling programme at its wholly-owned Copperhead porphyry project in north Queensland, Australia on Monday.
The AIM-traded firm said the assay results for the first diamond drill hole, BCH001, signalled an "excellent result" for its inaugural drill hole.
It said BCH001 was mineralised with visible copper veins for most of its length, which it described as "testimony" to the potential size of the deposit.
A "lengthy interval" of 501 metres, grading 0.14 % copper equivalent, had been intersected, with the drill hole finishing with visible copper in veins.
Rockfire said the extensive interval included a stronger zone of 244 metres at 0.2% copper equivalent, as well as a "more intense" zone of 62 metres at 0.3% copper equivalent.
An assay of 2.28% copper was encountered at a depth of 423 metres, and an assay of 0.5% copper was intersected just six metres from the end of the hole.
Rockdire said the tonnage potential for Copperhead had been "significantly upgraded" by extending copper mineralisation a further 200 metres deeper than historical drilling, with management believing that the grades would improve at depth.
Alteration and visible copper mineralisation in BCH001, and subsequent drill holes, indicated that Rockfire's drilling was occurring in the upper 'Phyllic' levels of a large porphyry copper system, the board explained.
Drilling at Copperhead was now complete, with five holes drilled as part of the initial campaign, and geotechnical and geological logging of the core still in progress.
Subject to weather, the drill rig would move to Plateau to test a deep gravity anomaly southeast of the Central Breccia, down to a depth of 1,000 metres.
"This is an outstanding result for Rockfire - the first drill hole into Copperhead for more than 50 years has hit visible copper veins along its length, over 500 metres downhole," said chief executive officer David Price.
"In 1972, the core was only sporadically sampled every 30 metres along the length of the hole, intersecting visible copper veins over its 300 metres [in] length.
"Our first hole has been systematically sampled throughout its length, which has successfully extended copper mineralisation an additional 200 metres deeper than previous drilling."
Price said that increased the tonnage of copper mineralisation immensely.
"There are very few bulk-tonnage porphyry copper deposits in tier one jurisdictions globally.
"Our current drilling is in the high-level, quartz-sericite-pyrite 'Phyllic' alteration zone, sitting above the main porphyry source.
"Copperhead provides an excellent, long-term growth project for Rockfire."
David Price said hole BCH001 was designed to verify historical drilling from 1972, adding that it not only that, but extended mineralisation materially.
"This bodes well for the bulk tonnage potential for Copperhead and grades of up to 2.28% copper indicate the ability of the system to generate higher-grade zones.
"This is an important element of exploring porphyry copper deposits.
"The company is awaiting assay results from holes BCH002 and BCH003, which are both awaiting analysis at the laboratory."
BCH004 and BCH005, meanwhile, were currently being geotechnically and geologically logged, and would be submitted when that work was complete, Price added.
At 1535 GMT, shares in Rockfire Resources were down 4.76% at 0.8p.