Rockfire shares surge on latest data from Plateau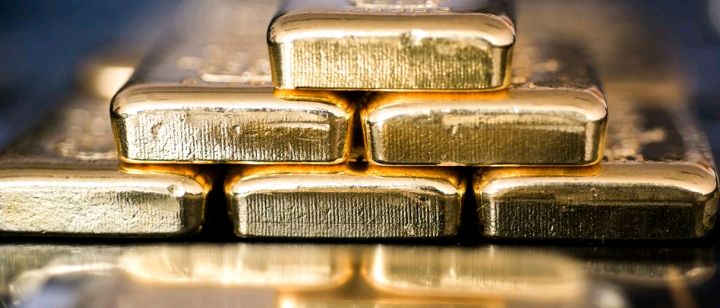 Gold and base metal explorer Rockfire Resources announced on Tuesday that drilling of a new breccia zone - Central Breccia - has discovered high-grade, near-surface gold, 120 metres east of drill hole BPL025, which returned 177 metres at 0.5 grams of gold per tonne.
The AIM-traded firm said the Central Breccia was identified from mapping and sampling by Rockfire geologists.
It added that it believed the new mineralised zone formed part of the near-surface expression of the large gold system encountered by the BPL025 drill hole.
The newly-identified zone included an intercept of one metre at 21.7 grams of gold per tonne, which is the highest gold grade encountered in drilling at Plateau.
BPL013 intercepted an "outstanding" six metres at 4.1 grams of gold per tonne, from 27 metres, within a broader interval of 16 metres at 1.7 grams of gold per tonne.
Meanwhile, BPL014 returned a "similarly pleasing" 12 metres at 1.2 grams of gold per tonne, from 12 metres, within a broader zone of 26 metres at 0.7 grams of gold per tonne.
The Central Breccia was not currently included in Rockfire's maiden resource of 41,000 ounces of gold, as estimated in July.
It said a geophysical survey, designed to detect anomalies to depths of around 500 metres below surface, had recently been completed at Plateau, with the raw results currently being processed.
The board said it was also awaiting the results from a further 11 shallow exploration, resource infill and resource extension drill holes from the October drill programme.
"These results represent a new discovery which was identified by our exploration team," said chief executive officer David Price.
"Previous explorers had drilled nearby but missed the high-grade breccia.
"We are starting to get a better understanding of the geology of this zone and the more we learn from each drill hole, the higher our drilling success rate becomes."
Price said the holes were interpreted to represent the near-surface expression of the large gold system encountered at depth in hole BPL025.
"Importantly, these holes extend the mineralised target zone by another 120 metres towards the east.
"It is our expectation that the geophysics recently completed at Plateau may highlight potential for a 'sweet spot' with higher average grades at depth."
Results from 11 more drill holes were being awaited, Price added.
"These are resource infill/extension and pure exploration holes and the depths vary between 30 metres and 90 metres.
"The market will be kept informed of both drilling and geophysical results as they are received by the company."
At 1451 GMT, shares in Rockfire Resources were up 31.96% at 1.78p.