Rockfire rises on recent sampling in Greece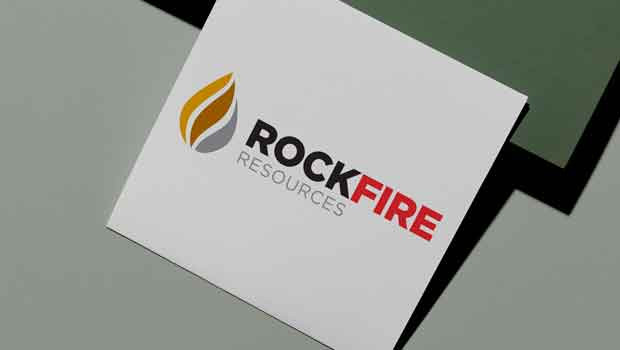 Base metal and critical mineral exploration company Rockfire Resources has received high-grade results from rock samples taken from historic waste dumps and surface outcrops at its wholly-owned Molaoi zinc-silver-lead-germanium deposit in Greece, it announced on Monday.
The AIM-traded firm said zinc up to 25%, lead up to 16.8%, and silver up to 498 grams per tonne was sampled in rocks from waste dumps and outcrops around old mine workings.
It said the highest results were from the 'Kalamaki' prospect, where a JORC resource of 2.3 million tonnes at 9.4% zinc, 1.7% lead and 47 grams of silver per tonne is located.
Rockfire is currently drilling in the Kalamaki area.
Elsewhere, 9.3% zinc was found in old workings at the 'Fournos' prospect, 1.5 kilometres north of the JORC mineral resource.
Previous drilling by the Greek government encountered three metres at 8.4% zinc in diamond drill core at Fournos.
Additionally, 15.8% zinc was found in old workings at the 'Mesovouni' prospect, one kilometre north west of the resource.
Rockfire said previous drilling, also by the Greek government, encountered three metres at 6.7% zinc in diamond drill core at Mesovouni.
Finally, 8.7% zinc, 5.2% lead and 161 grams of silver per tonne was found in outcrop to the north of the 'Gkagkania' prospect, 1.5 kilometres north west of the JORC resource.
The company said previous government drilling encountered seven metres at 10.2% zinc in diamond drill core there.
Rockfiore said germanium values were low due to strong weathering of the rocks, given germanium is heavily leached from weathered rocks.
Geotechnical drilling at the main resource area of Kalamaki, meanwhile, was said to be progressing well.
"These rocks have returned very good results," said chief executive officer David Price.
"Being from the spoils - waste - around the opening of old workings, it is testimony to the high grades of zinc, lead and silver encountered during historical mining.
"Several high-grade results were obtained from outcrops with no historical mining."
Price said that emphasises the quality of targets to the north and north west of the main resource area.
"Some of these targets have been drilled previously by the Greek government and encountered high-grade zinc, lead and silver in drilling.
"Our inaugural geotechnical drilling is underway at Molaoi and progressing very well.
"The market will be informed regularly as our drilling programme progresses."
At 1336 GMT, shares in Rockfire Resources were up 9.28% at 0.19p.
Reporting by Josh White for Sharecast.com.