Rockfire Resources reaches 'preferred' status in Greece mine tender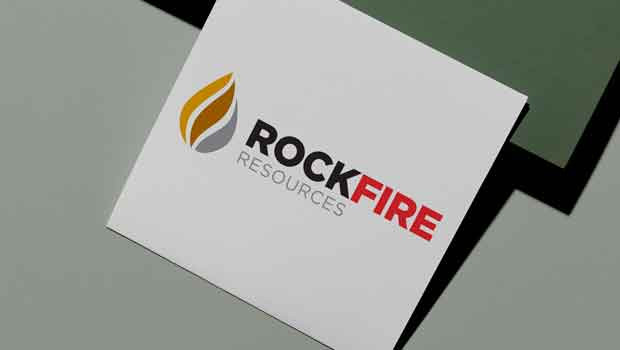 Gold and base metals exploration company Rockfire Resources has reached 'preferred tenderer' status in an open international tender, it announced on Thursday, for a 100% interest in the right to explore and mine a high-grade zinc deposit in Greece.
The AIM-traded firm said it was currently in the process of submitting the final phase of its tender.
It explained that the Greek government recently conducted an open international tender for participants to apply for the exploration and mining licence over the Molaoi Zinc Project in the Peloponnese region, southern Greece.
Rockfire was participating in the tender under a memorandum of understanding with a local Greek company, Hellenic Minerals, which was the applicant in the tender.
Hellenic was recently notified of its status as one of three 'preferred tenderers'.
Rockfire said that, should Hellenic be the successful final applicant, it would acquire 100% of the shares in Hellenic in order to acquire 100% ownership of the rights to explore and mine the project.
The rights would be valid for 30 years, and included the right to mine.
It described Molaoi as a volcanogenic massive sulphide (VMS) deposit with stacked, folded lodes and an initial non-JORC mineral estimate dating back to 1981.
The estimate was subsequently upgraded in 1988 following additional drilling by the Greek government, with more than 150 drill holes, including diamond drilling, made into the deposit.
In 1988, an underground portal and a 600 metre-long exploration decline were developed by the Greek government, to access the western-most massive sulphide lodes.
The exploration decline was developed to obtain bulk samples for metallurgical purposes.
If Hellenic's application is successful, Rockfire said it would examine opportunities to redevelop that underground access as a priority.
No historical analysis for gold or copper had been undertaken, with Rockfire saying it believed potential could exist for additional metal credits.
It added that just 1.5 kilometres of a strike of more than six kilometres had been explored, providing "enormous upside" for additional resource expansion.
The entire six kilometre of strike was included in the area being applied for.
Intermittent historical drilling had intersected high-grade zinc in most holes drilled along the six kilometres of strike.
"The Molaoi project may represent a transformational project for Rockfire," said chairman Gordon Hart.
"If Hellenic is successful in the final stage of the tender process, then Rockfire will have a 100% Greek subsidiary with an important zinc deposit in a tier 1 jurisdiction.
"The Greek government is proactive in securing sound investment in its resources sector and Greece has a proven and active mining industry."
Hart said Molaoi had "advanced development" via a 600 metre-long exploration decline, and had been "extensively" diamond drilled over a strike of about 1.5 kilometres.
"The deposit remains open along strike for an additional 4.5 km to the north and is open at depth.
"VMS deposits tend to be layered and there are already good indications that multiple layers of zinc occur, providing upside for further ore definition.
"The lack of historical analysis for copper and gold would also be an opportunity for Rockfire to add significant value to the project."
Molaoi had been tested on several occasions for metallurgical recoveries, Gordon Hart explained, with a study in the early 1980s identifying "excellent recoveries" of zinc and other elements.
"In the late 1980s, a secondary round of tests revealed issues with lower recoveries and higher extraction costs.
"Rockfire intends to address these issues as a priority by testing modern metallurgical methods and improved extraction processes."
At 1349 GMT, shares in Rockfire Resources were down 0.76% at 0.6p.