Revenue, earnings set to rise for Bigblu Broadband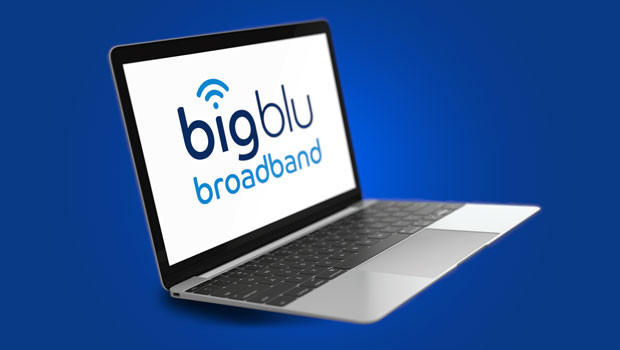 Bigblu Broadband said in an update on Monday that total revenue for the financial year just ended was up 15.1% year-on-year to £31.2m.
The AIM-traded company said like-for-like revenue growth on a constant currency basis was 13.3% higher for the 12 months ended 30 November, down from 15.3% in the 2021 period.
Adjusted EBITDA increased to £5m from £4.6m, after the firm made investment in New Zealand and launched new products in Norway.
Adjusted free cash inflow narrowed to £1.5m from £2.1m, after the company invested £1m in stock In Norway, following chip shortages earlier in the year.
Net cash at year-end on 30 November totalled £4.2m, down from £5.2m at the end of the 2021 financial year, following the purchase of the customers and assets of Clear Networks for up to £1.6m.
"We started the year with a couple of initial setbacks, including a cyber-attack to one of our satellite providers affecting around 3,000 customers in Norway, as well as a delayed 5G launch due to chip shortages," said chief executive officer Andrew Walwyn.
"Despite this we are satisfied with the continued progress shown by the group in the period.
"Extensive effort has been made across the business units to switch customers into more attractive packages at the expense of net adds, with around 9,000 migrations in the period and net adds of 600, of which net adds of 2,200 were associated with the Clear acquisition in Australia."
Walwyn said the company ended the period with 59,400 customers.
"The recently announced Uniti transaction, on completion, will result in a customer base of 58,000, out of a total company base of 66,000 post-completion of the Uniti acquisition, in Australasia, and we remain focussed on our strategy in Australia of organic growth combined with targeting suitable bolt-on acquisition opportunities.
"In addition, we remain focused on creating and realising shareholder value for Bigblu Broadband shareholders, and in this regard we are exploring all options for the Australasian business including a potential ASX listing."
Andrew Walwyn said the "necessary investment" made to improve the company's offerings in Norway resulted in 1,000 new FWA 5G customers by the end of the period.
"Work is still required to improve the performance of the Norwegian business including product offerings, costs and systems.
"Despite the global economic environment, the group continues to demonstrate strong year on year revenue growth, underpinned with a high percentage - 90% - of recurring revenue.
"We remain confident in our ability to deliver further attractive returns for shareholders from our operations in Australasia and to realise a return from the Norwegian business together with the remaining equity stake in Quickline."
As Bigblu entered the new financial year, Walwyn said there were opportunities for each business unit to deliver shareholder value as it continued to support customers unserved and underserved in the digital divide, while improving its product range, thus reducing churn.
"Whilst operationally we remain focused, working with our network partners, on increasing gross adds and reducing churn as well as ensuring our customers are on the most suitable packages and receive the best customer support, we will continue to consider all options in respect of maximising shareholder value."
At 1310 GMT, shares in Bigblu Broadband were down 4.34% at 39.7p.
Reporting by Josh White for Sharecast.com.