Revenue and earnings rise as Inspiration Healthcare expands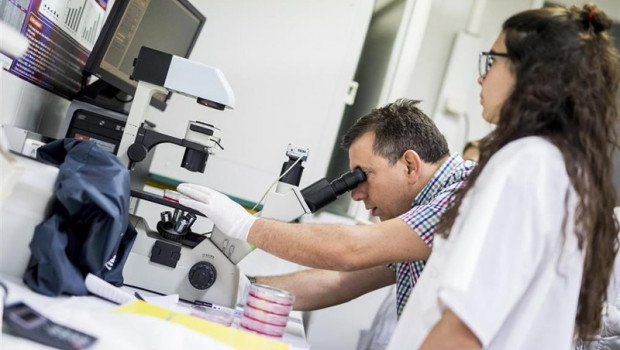 Medical device company Inspiration Healthcare reported a 9% improvement in revenue to £8.1m in its interim results on Wednesday, in line with its expectations.
The AIM-traded firm said international revenue was ahead 18% for the six-month period ended 31 July, to £4.8m, while domestic revenue grew 5% to £5.2m.
It said it saw an improved gross margin of 46.8%, rising from 45.0% year-on-year, as a result of increased sales of Inspiration-branded products.
EBITDA was up 21% to £0.8m, while operating profit, excluding one-off acquisition costs, increased 12% to £0.6m.
The board said its outlook for the full year remained unchanged.
On the operational front, Inspiration said the products it had developed in the previous 24 months contributed 17% of revenue, adding that it shipped its largest-ever order for its 'AlphaCore' patient warming system.
It also noted that it received the Queen's Award for Enterprise in international trade, and added that since the period ended, it had raised £4.3m via a placing to complete the acquisition of Vio Holdings.
"The first half started well with a large patient warming system order from Poland," said Inspiration Healthcare chief executive officer Neil Campbell.
"We maintained this momentum in the second quarter to achieve 9% revenue growth for the period, [and] our exports have continued to flourish with international sales up 18%.
Furthermore, we were proud to win the Queen's Award for Enterprise [in] international trade, resulting from the growth track record over the previous years."
Campbell said the company had continued to advance its novel research and development projects, including 'Project Wave' adding that it was making good progress towards filing its application to start clinical trials.
"Elsewhere, we are working hard on opportunities in our domestic market with our distributed products as well as developing more interest in our products in key export markets as we maintain our progress towards achieving double digit revenue growth.
"Since the period end we were pleased to complete the acquisition of Vio Holdings and their subsidiary Viomedex, a long-time partner of Inspiration Healthcare.
"We are excited by the opportunity to develop sales of Viomedex's products through our distribution network as well as adding Viomedex's recently launched products to our portfolio."
The enlarged group would also benefit from the added manufacturing capability, which would help increase gross margins of the company, Campbell added.
"We had a strong take up for our first fundraise, in September, allowing us to strengthen our balance sheet to take advantage of new opportunities and further invest in our business to drive revenue growth in future years."