Restore trading in line as it integrates acquisitions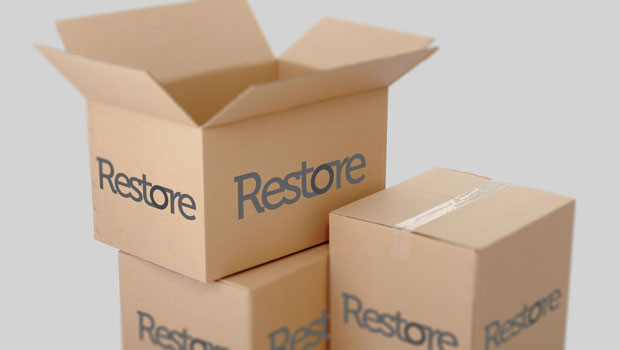 Document and data management company Restore said in an update on Thursday that trading for the 10 months ended 31 October was in line with the board's expectations.
The AIM-traded firm said recent trading had continued the positive momentum seen through the first half, with continued expansion of revenues and income.
Organic performance in the second half to-date was ahead of the same period last year, with the acquisitions made in the last 10 months contributing to the "strong" overall performance.
Restore said its revenue run rate improved to £255m, which was 19% ahead of pre Covid-19 levels, with annualised EBITDA tracking at £74m.
Margins were in line with expectations, with increased scale and efficiency offsetting inflationary pressure, while business unit performance was tracking "well", and demonstrating successful strategic progress.
Restore Records Management reaffirmed a further year of 1% to 2% net box growth for 2021, while the Restore Digital integration of EDM was on track to deliver "transformational change" in capability and scale, with "substantial" synergy benefits of more than £2.5m/
The company said Restore Datashred revenue improved to 80% of Pre-Covid-19 levels through strong paper pricing and gradual activity expansion, with its margin improving through enhanced efficiency.
Restore Technology experienced strong demand, with increased scale providing a "step-up" in the margin, while Restore Harrow Green continued to perform well across all regions, with demand in London described as particularly strong.
The board noted the recent acquisition of PS Managed Solutions for £0.9m, which it described as a bolt-on paper shredding opportunity that would enhance its presence in the North East England market.
It added that the integration of the previously-announced acquisition of the Document Warehouse UK, an established records management business in South East England, was progressing well.
For the 10 months ended 31 October, the group acquired seven "strategically-aligned, high-quality" businesses at an investment cost of £84.8m, with combined revenue of around £46m and EBITDA of about £10m before synergies.
"I am delighted with the organic momentum the business is achieving and the major contribution we are seeing from the successful acquisitions we have completed over the past 10 months," said chief executive officer Charles Bligh.
"We have invested to create a strong and scalable platform for Restore, which is allowing us to deliver consistent growth and returns and in the last 10 months we have deployed almost £85m of capital, delivering an incremental £46m in run rate revenue and £10m in EBITDA, before taking into account the further value that we will achieve from synergies and the capability gain these investments will provide."
At 1604 GMT, shares in Restore were up 3.05% at 490.5p.