Restore revenue beats expectations in first half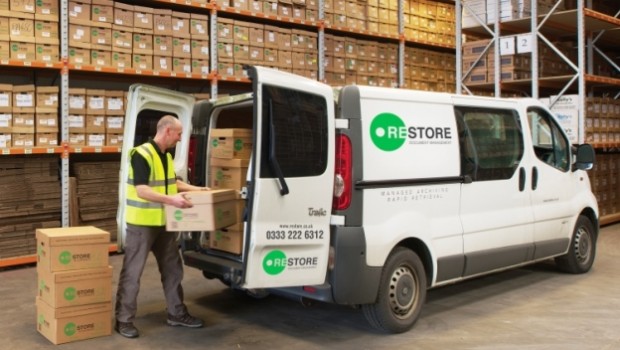 Information and data management company Restore reported a 19% improvement in first-half revenue on Tuesday, to £106.1m, ahead of management expectations.
The AIM-traded firm said its adjusted profit before tax for the six months ended 30 June came in at £15.6m, up 56% on the prior year, with "strong" sequential momentum, being 18% higher than the second half of 2020.
It said the scale of the business was substantially increased in the period, with annualised run-rate revenues in excess of £250m, compared to £182.7m for the 2020 financial year, based on performance in May and June.
EBITDA increased to £19.4m in the second quarter from £13.8m in the first, and totalled £33.2m for the half, compared with £27.4m for the first half of 2020.
Profitability improved "strongly" through the period, with an operating margin of 14.9% in the first quarter improving to 21.3% for the second, making 18.5% as a whole for the first six months of the year, which compared to 16.2% in the first half of 2020 and 21.5% in the first half of 2019.
Restore reported "continued successful progress" on efficiency, with further site consolidation in the technology and records management businesses, as staff cost ratios improved and a new group fuel contract was implemented.
Its leverage was in line with expectations at 1.9x, following an equity raise of £40m to support the acquisition of EDM, and continued strong cash generation despite anticipated working capital investment to support growth.
The board reinstated its progressive dividend policy, with an interim dividend of 2.5p per share.
"These strong results demonstrate the commitment of our people to deliver the increasing demands from customers safely and as a result we have emerged larger, stronger and in a lot of ways, a much better business from before the pandemic," said chief executive officer Charles Bligh.
"The drive towards more flexible and sustainable ways of working in the public and private sectors are a significant positive for Restore and combining this with the ongoing focus on digitalisation, security of data and certainty of delivery means the demand for our mission critical services is growing."
Bligh said the company's run-rate revenue was set to continue to increase as a result of the firm's "clear growth strategy" of strong organic expansion, strategic acquisitions and margin enhancement through efficiency.
"The strategic opportunity for Restore is compelling, and the management team is committed to delivering a fast growing business that exceeds our customer's expectations and results in further excellent shareholder value creation."
At 1354 BST, shares in Restore were down 0.54% at 460p.