Restore posts record financial performance for 2021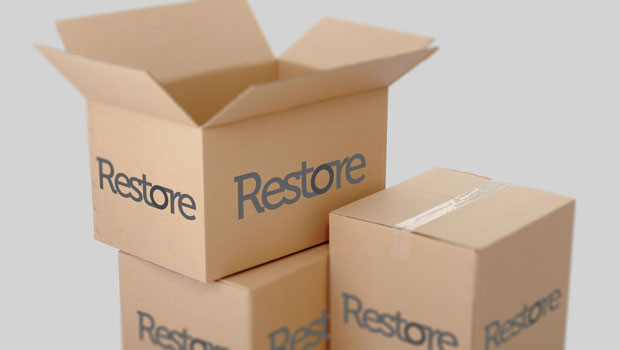 Document and information management company Restore reported a record financial performance in its audited results on Thursday, with revenue rising 28% year-on-year to £234.3m.
The AIM-traded firm said its statutory profit before tax surged 475% for the 12 months ended 31 December to £23m, while its adjusted profit before tax was ahead 64% at £38.1m.
EBITDA grew 29% to come in at £74.2m for the year, while Restore's net debt widened 52% to end the year at £100.8m.
Adjusted earnings per share were 55% firmer at 23.2p, and earnings per share rocketed 4,250% to 8.7p, compared to 0.2p for 2020.
The board proposed a final dividend dof 4.7p per share, taking the total dividend for the year to 7.2p, after the company made no distribution for 2020.
Restore said its new financial year had started well, in line with its expectations, adding that it was expecting further financial and strategic progress.
It said it was anticipating further underlying organic growth, market share gains and new customer wins from a "significant" commercial pipeline.
At the same time, the firm said it was implementing ongoing cost reduction and productivity programmes which, together with effective pricing discussions, should help mitigate further inflationary cost pressures.
The board also said it would benefit from the contribution of accretive acquisitions completed in 2021, with additional synergies realised during 2022.
A "substantial and high-quality" strategic acquisition pipeline was also in place, with several transactions already in exclusivity or with verbal commitments, and over 10 deals "strongly progressed", and more in the pipeline.
The Restore board said it had an "ambitious but achievable" medium-term target to grow annual revenue to between £450m and £500mm, and double EBITDA to more than £150m.
"Our strong organic growth and eight successful strategic acquisitions have delivered an outstanding performance with record results for 2021," said chief executive officer Charles Bligh.
"The new businesses we have acquired are improving margins and there is no doubt the quality of Restore's services is reflected in our sector leading positions in all of our markets.
"With excellent sales momentum, activity levels further increasing across all our markets and a well progressed pipeline of acquisitions, I am confident our success will build further in 2022 and beyond."
At 0907 GMT, shares in Restore were up 5.16% at 446.95p.