Restore adds Kent property with acquisition of the Document Warehouse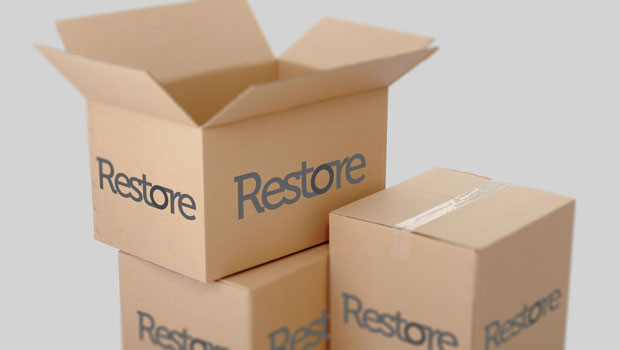 Information and data management company Restore has acquired 100% of the Document Warehouse (TDW) in the UK, it announced on Wednesday, for a cash consideration of £6.5m.
The AIM-traded firm described TDW as an established records management business located in Sittingbourne, Kent, with around 124,000 boxes under management, and generating annual revenue of about £0.55m.
It said that importantly, the business had a modern freehold warehouse and logistics centre, which formed a majority of the consideration, that would provide an additional, strategically well-located site with capacity to service key markets in London and the South of England for Restore's growing box estate, and to further consolidate existing sites.
To support the long-term trend of annual organic growth of between 1% and 2% per annum in boxes under management, Restore said it had a strategy to expand capacity, while also reducing cost through increasing storage density and consolidating existing premises.
It said that while most of its storage footprint was leased, the opportunity to acquire a freehold site with available capacity and future development potential represented an "excellent" strategic opportunity.
Restore said TDW's site had the capacity to hold up to a further 350,000 additional boxes in the existing building, with the potential to expand capacity to between 800,000 and one million boxes, subject to planning permission, which would create a total additional capacity of about 680,000 boxes.
The company said that additional capacity would provide the opportunity for further property consolidation in the South of England, as well as capacity for future acquisitions and further organic growth from existing customers around London.
It followed completion of a "significant extension" at Restore's Rainham facility in 2020.
The acquisition marked the company's third records management investment in the last nine months, which together had increased that division's capacity by 7%, or around 1.8 million boxes.
It was also the sixth acquisition by Restore in the current year, bringing the total invested year to date to £83.9m.
"I am delighted with the acquisition of TDW, which brings new customers and associated revenue to the group, alongside a strategically valuable freehold site," said chief executive officer Charles Bligh.
"The potential to create 680,000 of new box capacity near London will enable Restore to support both organic and inorganic growth in the region as well as generating further cost saving opportunities as part of our footprint optimisation strategy.
"We have made excellent progress on our strategic priority to grow with acquisitions, with close to £84m invested across six transactions so far this year and we have a number of well-advanced opportunities across all business units to close in 2021 and 2022."
At 0849 BST, shares in Restore were up 0.52% at 479.5p.