Resilient salmon market underpins Benchmark's first quarter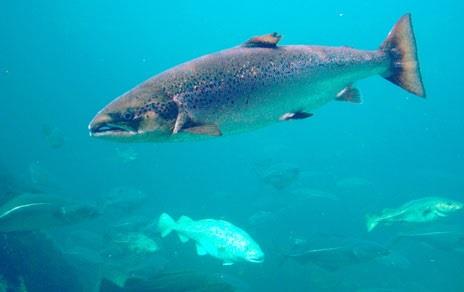 Aquaculture company Benchmark reported an 18% rise in first quarter revenue from continuing operations on Monday, to £29m, which it put down to a 32% uptick in advanced nutrition revenue.
The AIM-traded firm said that came after a "slight improvement" in certain markets where Covid-19 restrictions had eased, and the timing of restocking at distributors year-on-year.
It also reported continued good performance in genetics with revenues 4% ahead of the prior year, as health revenues remained in line with the prior year, with solid sales of its 'Salmosan' product.
Adjusted EBITDA from continuing operations came in at £3m for the three months ended 31 December, against £0.4m in the first quarter of 2020, reflecting higher revenues, the benefit from cost reduction measures and ongoing control of operating costs and research and development expenses.
Net cash outflow in the quarter totalled £14.6m, swinging from an inflow of £2.2m a year earlier, as a result of planned capital expenditure and expected higher investment in working capital from increased activity.
The board noted that the prior year benefitted from a £6.7m inflow from the dissolution of the Chilean joint venture.
Net debt stood at £51.9m as at 30 December, widening from £37.6m at the start of the quarter but narrowing from £91.3m a year earlier, as a result of planned investments in capital expenditure and working capital.
Cash and available funds liquidity was £67.4m at period end, down from £83.2m at the beginning of the quarter.
Looking at the market environment, the company's board said the salmon industry was "resilient" through the ongoing pandemic, with continued investment in the emerging land-based salmon farming segment.
The shrimp market remained "challenging" due to ongoing Covid-19 lockdown restrictions, although there were partial signs of recovery in certain Asian markets as restrictions were eased while conditions in the Americas continued to be difficult.
Benchmark said the Mediterranean sea bass and bream market was stable, while the 2020-2021 Artemia harvest was underway with normalised volumes, although oversupply from previous harvests remained.
On the operational front, 'BMK08', or 'CleanTreat', remained on track for a commercial launch in the second quarter of the 2021 calendar year, with progress towards regulatory approval and firm customer interest reported.
The first local production of salmon eggs from the firm's new genetics facility in Chile occurred in the period, while the board said new client wins in the land-based salmon farming segment consolidated its "leading position" in the emerging sector.
Looking ahead, Benchmark said trading was in line with market expectations, as resilient trading in advanced nutrition continued in "challenging" market conditions.
The directors said they had "good" visibility of revenues in genetics for the year, underpinned by the long production cycle in salmon and a "resilient" salmon industry.
"We have had a positive start to 2021 with good trading, improved first quarter profitability and delivery against our strategic priorities in each of our three business areas," said chief executive officer Trond Williksen.
"The benefits of operating as a streamlined, increasingly integrated aquaculture business are starting to be realised.
"Our focus remains on becoming sustainably profitable, maintaining financial strength through the ongoing pandemic and continuing to invest selectively in our business to deliver future growth."
At 0926 GMT, shares in Benchmark Holdings were up 1.75% at 58p.