ReNeuron presents new data on CTX stem cell platform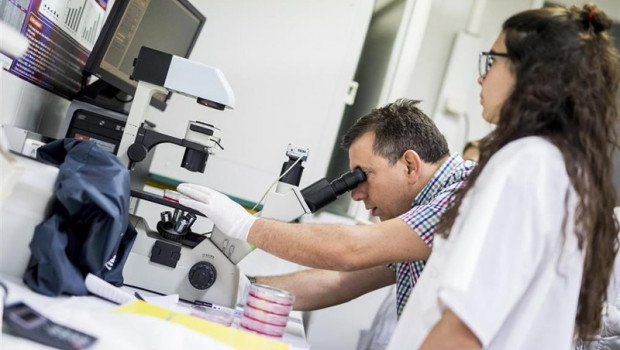 Cell-based therapeutics developer ReNeuron Group announced on Wednesday that new data relating to its CTX stem cell platform was being presented at the 27th Annual Congress of the European Society of Gene and Cell Therapy in Barcelona.
The AIM-traded firm said its principal investigator Dr Steve Pells would present new data showing the phenotypic stability and scalability of a mesenchymal stem cell line derived from the company's proprietary, conditionally immortalised, human neural stem cell line (CTX) following re-programming to a pluripotent state.
It noted that it had previously presented data demonstrating that its CTX stem cell line, currently undergoing clinical evaluation for the treatment of stroke disability, could be successfully and rapidly re-programmed to an embryonic stem cell-like state enabling differentiation into any cell type.
The board said that in essence, that meant that ReNeuron was able to take its neural stem cells back to being stem cells that could be made to develop into any other type of stem cell including bone, nerve, muscle and skin.
It explained that the new data being presented showed for the first time that those CTX-iPSCs - induced pluripotent stem cells - could indeed be differentiated along different cell lineages to generate, for example, mesenchymal stem cell lines.
Further, the mesenchymal stem cell lines generated could be grown at scale by virtue of the company's conditional immortalisation technology, enabling the efficient production of clinical-grade cell therapy candidates.
Those results were said to be "particularly encouraging" by the firm's board, as they demonstrated that CTX - a "well-characterised, clinical-grade" neural stem cell line - could be used to produce new conditionally-immortalised allogeneic cell lines from any of the three primary germ cell layers which formed during embryonic development.
ReNeuron said it was currently exploring the potential to develop further new allogeneic cell lines as potential therapeutic agents in diseases of unmet medical need for subsequent licensing to third parties.
"The data we are presenting at the ESGCT Annual Congress represent a significant advance in the use of cell reprogramming to generate new allogeneic cell lines as potential therapeutic candidates," said ReNeuron head of research Dr Randolph Corteling.
"Importantly, the maintenance of the immortalisation technology within these new cell lines may allow for the scaled production of 'off the shelf' allogeneic stem cells, such as haematopoietic stem cells as a potential alternative approach to those cancer immunotherapies currently in development that rely on the use of the patient's own T-cells."