Renalytix AI wins 10-year US government contract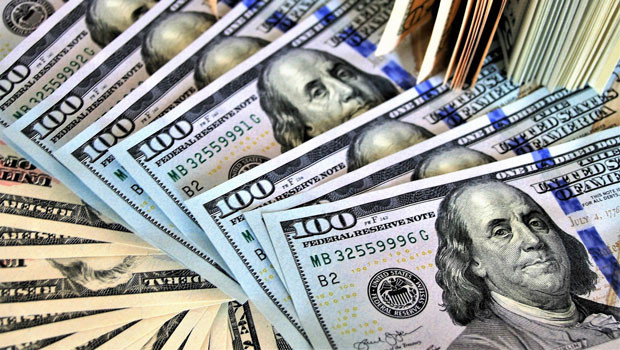 Renalytix AI announced on Thursday that the United States government has granted it a 10-year 'Governmentwide Acquisition Contract' (GWAC) to provide 'KidneyIntelX' early-stage kidney disease bioprognostic testing services.
The AIM-traded firm said the contract, offered through the General Services Administration (GSA), covered laboratory testing services that could be provided through more than 140 US government departments, agencies and affiliates, including the US Veterans Administration (VA), Department of Defense military branches, and Indian Health Services (IHS).
It said the contract was effective from 15 April, and had a five-year term with a five-year extension option, being structured as an 'Indefinite Delivery, Indefinite Quantity' contract providing for an unlimited quantity of services over the contract term.
Under the contract, KidneyIntelX pricing was set at $950 per reportable result.
With the GSA contract in effect, Renalytix AI said KidneyIntelX testing was now available through the Federal Supply Schedule.
Individual physicians operating within government-sponsored healthcare programmes could now order KidneyIntelX testing for their patients with diabetic kidney disease.
The GSA contract would simplify structuring service agreements with VA facilities, military installations, and tribal nations, the board explained.
It said the agreement would also facilitate contracting with the VA's regional healthcare networks to cover KidneyIntelX testing for their eligible patients.
The process to be granted a GSA contract was considered by the board to be "further support" for the "quality and importance" of KidneyIntelX testing.
It said that securing such a contract required an application and rigorous review against specific criteria, including the status of the provider, the quality and dependability of the service provided, and the need for the testing service.
"This provides the opportunity for Renalytix AI to support our veterans, active military and Native American communities, and to expand our health system care delivery model," said the company's president Tom McLain.
"Achieving this contracting milestone allows us to make KidneyIntelX available to patients throughout the US government healthcare system.
"Executing on our market access strategy represents a substantial commercial opportunity for Renalytix AI."
At 1543 BST, shares in Renalytix AI were up 14.58% at 1,100p.