Renalytix AI upbeat on KidneyIntelX study results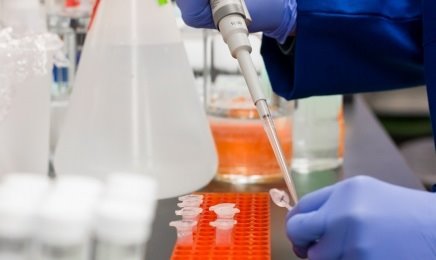 Renalytix AI announced findings presented in a late-breaking presentation at the National Kidney Foundation's 2021 Spring Clinical Meetings on Thursday, titled 'Clinical Utility of a New Prognostic Test to Predict the Risk of Kidney Function Decline in Diabetic Kidney Disease Patients'.
The AIM-traded firm said the results supported the idea that KidneyIntelX could be widely adopted by primary care physicians (PCPs), and that the risk score and recommended care path on the report could help improve care for patients at a high risk of progressive kidney function decline or failure.
It said the findings of the study were "significant" for clinicians, health systems, payers and patients in understanding the value of KidneyIntelX testing in large scale adult diabetic kidney disease (DKD) populations.
In the study, 98% of PCPs would order testing if reimbursement was established, the US Food and Drug Administration (FDA) had provided clearance, and it was commercially available.
Additionally, the KidneyIntelX risk score was consistently ranked as "very important" in their overall clinical decision-making process.
The study included 401 board-certified PCPs from across the United States, practicing across different care settings and payer models, who care for DKD patients.
Renalytix AI said clinicians reviewed written patient profiles, including key clinical attributes for evaluating DKD, and determining the best care plan for their patients.
When a KidneyIntelX result was available, the study PCPs were about 1.5 times more likely to appropriately prescribe SGLT2 inhibitors and angiotensin II receptor blockers for their high-risk patients.
They were also nearly 2.5 times more likely to appropriately refer their high-risk patients to a specialist.
The company said the findings confirmed that KidneyIntelX provided actionable information for understanding a patient's risk of progression in early-stage kidney disease, through which it could inform actions to delay or prevent progression when kidney function was at levels that supported a normal life.
More timely and appropriate treatment decisions should ultimately improve outcomes and lead to decreased health-care costs, the board said.
"We know there is under-utilization of proven therapies in patients with early stage DKD, particularly regarding angiotensin II receptor blockers to control blood pressure and SGLT2 inhibitors to manage diabetes," said co-founder Steve Coca.
"This study suggests that the assessment of future risk for kidney disease progression based on KidneyIntelX scoring can potentially overcome the inertia towards application of medical therapies and patient-directed care plans in early stages of their disease when intervention can have the greatest benefit for preserving kidney heath and quality of life."
Dr Coca said further evidence assessing the value KidneyIntelX would be generated in prospective utility studies that the company was currently conducting.
"This significant body of real-world evidence data is being designed to serve as a model for informing clinical teams and health systems on how to maintain kidney health and improve outcomes while reducing the burden of kidney failure in these at-risk populations."
The study was conducted by strategy consulting firm Boston Healthcare Associates with funding from Renalytix AI.
At 0802 BST, shares in Renalytix AI were up 0.54% at 935p.