Regal Petroleum eyes Ukranian acquisition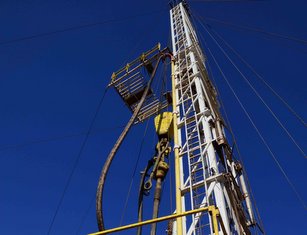 Oil and gas exploration outfit Regal Petroleum has entered into a memorandum of understanding over the potential acquisition of PJSC Science and Production Concern Ukrnaftinvest.
Regal entered into the agreement with Lidiia Chernysh and Bolaso Investments, each of which hold a 50% stake in PJSC.
The memorandum is non-binding but sets out proposals for Regal to acquire 100% of PJSC for up to $40m, subject to satisfaction of certain conditions and contingencies.
A deposit of $500,000 was payable under the memorandum, which will be offset against the first consideration payment at completion or refundable if the acquisition does not proceed.
PJSC owns the Belolisky and Alibeysk-Trapivska production licences in Ukraine, each of which were granted in August 2004 with a duration of 20 years.
As of 0930 GMT, Regal shares were down 0.80% at 24.80p.