Red Rock Resources swings to a loss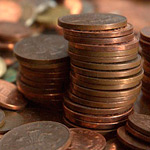 Exploration outfit Red Rock Resources told investors on Tuesday that a write-off of its stakes in Steelmin and Amulet had dragged it into the red for the year ended 30 June.
Red Rock, which also decided not to write back a £5.28m impairment of its Kenyan gold assets, swung to a loss of £1.72m - a marked turnaround from the £78,000 profit recorded a year earlier.
However, the AIM-listed company said it fared better with its investment in manganese producer Jupiter Mines - where dividends received jumped from £250,000 to £750,000.
In terms of recent exploration, Red Rock revealed it had identified significant anomalies at its Luanshimba project in the DRC, while at the Musonoi copper-cobalt licence further access to data or further drilling was required to bring it up to JORC standard.
Looking forward, Red Rock said after a year governed by macro-economic and political factors, it should benefit in the coming period from an improving climate on both fronts.
Red Rock added that greater certainty, and a new spirit of optimism, may amplify these effects in London markets.
"From so low a market capitalisation, it will be difficult to disappoint, and the opportunity for progress is considerable," said chief executive Andrew Bell.
As of 0900 GMT, Red Rock shares were down 13.88% at 0.37p.