Recurring revenue grows further for GetBusy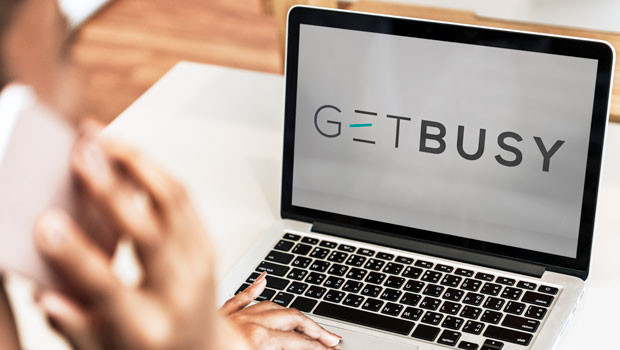 Professional and financial service software provider GetBusy said in an update on Thursday that annualised recurring revenue rose to £18.8m at the end of August, from £18.1m on 30 June.
The AIM-traded firm said "solid" new business and monetisation across the group was driving its recent growth.
Operationally, it said that after product improvement and integration work, it had now launched its beta programme for the form-fill and quoting capabilities it acquired in October last year from DocDown and Quoters.
"Both integrated products are available on an opt-in basis to all 30,000 SmartVault users, with feedback being collated from a targeted cohort of confirmed beta customers to inform future product iterations and pricing," the board said in its statement.
"Following completion of the full launch, work will begin on integrating the products into Virtual Cabinet to offer the capability to Virtual Cabinet's base of nearly 45,000 users."
The company said the DocDown and Quoters capabilities would deliver an enhanced customer experience and time-saving productivity improvements, providing it with a "sizeable" expansion revenue opportunity as average revenue per user improved.
Its document management and workflow cloud product SmartVault, meanwhile, had signed a three-year reseller agreement with US-based Right Networks - a vertical cloud service provider for accounting firms and professionals.
Under the agreement, Right Networks would market and sell SmartVault to its base of more than 8,500 accounting firms, with commercial launch expected in late 2022.
"The agreement with Right Networks enables SmartVault to establish a larger presence in its core market of small and medium-sized accounting firms in the US," the directors added.
"This supplements SmartVault's highly scalable direct customer acquisition strategy and aligns the business with another 'best of breed' brand in the strategically valuable US accounting market."
Finally, GetBusy's document management platform Virtual Cabinet had signed an agreement with Turnkey IPS, a leading UK insolvency software provider, to become its preferred partner for document management.
The company said that with an installed base of more than 350 insolvency and restructuring firms in the UK and Australia, Turnkey was "instrumental" in many of the UK's most high-profile insolvency cases.
"I am delighted that the momentum we established during the first half of the year has continued into the second half," said chief executive officer Daniel Rabie.
"Further annualised recurring revenue growth through new business and monetisation confirms that we are winning in our chosen markets.
"The broadening of our channels and the release of complementary capabilities to drive expansion revenue demonstrates that we are executing on our strategy to drive long-term growth in high quality recurring subscription revenue."
GetBusy's board also reaffirmed its previously-upgraded expectations for 2022, with what Rabie called a "high degree" of confidence.
At 1100 BST, shares in GetBusy were down 0.94% at 52.5p.
Reporting by Josh White at Sharecast.com.