Record contract helps Cerillion beat annual forecasts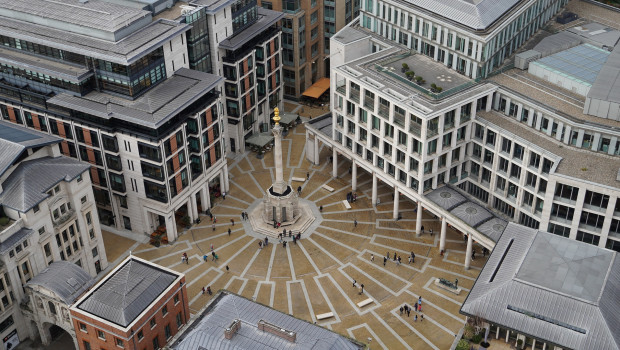 Cerillion reported forecast-beating annual revenues and profits on Monday after new orders held up despite Covid-19 hitting the wider economy.
Revenues for the year to 30 September came in a £20.8m, an 11% jump, while adjusted pre-tax profits improved 7% to £3.7m. The back-order book rose 41% to £31.0m, while new orders matched 2019's record of £23.3m. New orders in 2020 included a contract worth £11.2m, signed in September and the largest ever secured by the software firm.
Louis Hall, chief executive, said Cerillion had delivered an "excellent performance", with record levels of revenues and profits.
"While the coronavirus pandemic has created severe disruption globally, it has underlined the importance of critical infrastructure and services, including telecommunications, our core market," he said.
"The business has adapted effectively to remove working and we start the new financial year with greater revenue visibility than at the beginning of any previous finance year. We have a strong new customer pipeline and view both short and longer-term prospects very positively."
Cerillion specialises in billing, charging and customer relationship management software and listed on Aim in 2016.
Janardan Menon, analyst at Liberum, said the results were ahead of forecasts.
"Given the increased visibility from the healthy backlog, pipeline and recurring revenues, we raise our full-year 2021 numbers, and publish our full-year 2022 forecast. We also raise our target price from 320p to 350p," he added.
Liberum has raised its forecast for 2021 annual sales by 2.3% to £22.6m and increased adjusted earnings per share by 7% to 12.56p. For 2022, it is modelling revenues will grow 8.9% to £24.6m, with the adjusted earnings before interest, tax, depreciation and amortisation margin flat at 27.2%.
Menon said: "We believe our [2021] forecasts continue to be prudent and conservative, factoring in the ongoing Covid-19 pandemic and the potential for delays or disruption in order placement and fulfilment due to this.
"Cerillion, however, has not yet seen any material hiccup in its customer engagements so far due to the pandemic."
As at 1230 GMT, shares in the firm were largely unchanged at 316.1p.