Real Estate Investors upbeat on opportunities in the Midlands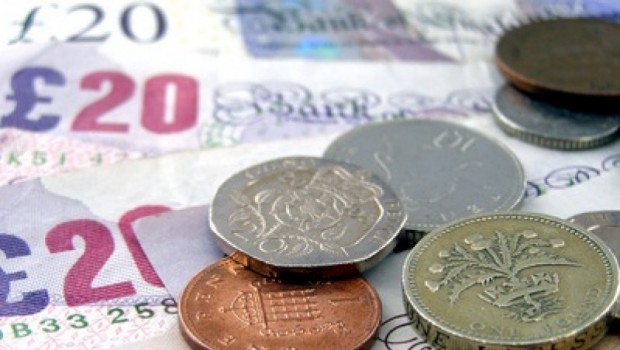 Midlands-focussed Real Estate Investors reported annualised contracted income of £17.7m in its final results on Tuesday, making for a year-on-year improvement of 4.1%.
The AIM-traded real estate investment trust said its revenue was up 6.4% for the year ended 31 December at £16.6m, while its underlying profit before tax was 11.1% higher at £8m.
EPRA earnings per share were ahead 12.2% at 4.3p.
Real Estate Investors said its profit before tax totalled £3.7m, falling from £8.4m in 2018, allowing for property revaluations and hedge costs, which were both non-cash items.
It said its average cost of debt reduced to 3.4% from 3.7%, with 72% of its debt fixed, adding that it had a "conservative" loan-to-value, net of cash, of 42.2%.
The board said the total dividend per share for 2019 was up 7% at 3.8125p, with a final dividend of 1p per share payable in April as a property income distribution.
It said the dividend was fully covered, and had now seen year-on-year growth for seven consecutive years, with £29m in total dividends paid to date.
Looking at the portfolio, Real Estate Investors said it completed two acquisitions for £9.25m net of costs during the year, and disposals of £2.1m.
Its total portfolio grew 1.8% to £228.9m.
Excluding acquisitions and disposals, the portfolio was valued at £219.1m, which was 1.6% lower.
The board said that reflected current market sentiment towards all retail, although it said the company's retail assets were made up of local concessions and neighbourhood stores, which continued to perform well.
Real Estate Investors said its EPRA net asset value per share stood at 67.4p, down from 69.3p.
It completed 53 lease events during the period, ending the year with 280 occupiers across 53 assets, and added that its occupancy was "strong" at 96.3%, up marginally from 96.1%.
Finally, the company noted that the decision on the HS2 high-speed railway project was a "significant boost" for the region in which it operates, renewing the investment appeal of Birmingham and the surrounding markets.
It said it was well-placed to capitalise on pent-up requirements to trade, via the sale of mature assets to recycle capital into opportunities with potential for higher returns, and by capitalising on mis-priced assets from 'under pressure' institutional vendors.
"In a flat market place, we have delivered portfolio, revenue, earnings and dividend growth," said chief executive officer Paul Bassi.
"Our economies of scale drove underlying profits to £8m, up 11.1%, and EPRA earnings per share to 4.3p, up 12.2%.
"Our portfolio now stands at £228.9m and has delivered total dividend payments to our shareholders of £29m since the commencement of our dividend policy seven years ago."
Bassi said certainty on HS2, the Commonwealth Games in 2022 and Coventry City of Culture next year, all represented a "significant boost" for the region, and would underpin an increase in investment and acceleration on decision making.
"Relocation of people and corporate offices adds fuel to the local economy and we expect these trends to accelerate.
"Though all these outcomes are subject to the unknown outputs of Covid-19 impact that cannot be predicted at this stage."
At 1231 GMT, shares in Real Estate Investors were flat at 40p.