Rambler Metals upbeat on latest drilling results from Ming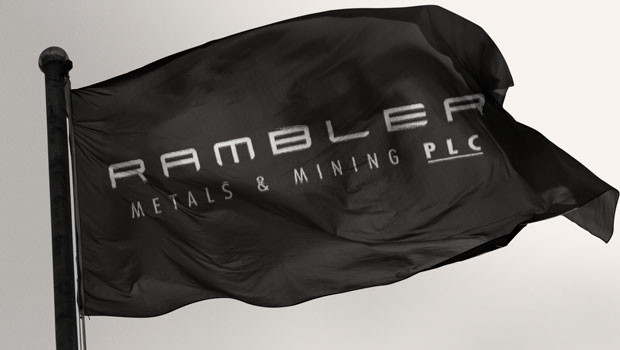 Copper and gold explorer, developer and producer Rambler Metals and Mining updated the market on its ongoing underground infill diamond drill programme at the Ming Copper-Gold Mine in the Canadian province of Newfoundland and Labrador on Wednesday.
The AIM-traded firm said that at 'Target 2', or the Lower Footwall Zone (LFZ), on hole R21-620-16 it recorded 9.45 metres at 3.54% copper in the Ming North (MNZ) icing zone, 12 metres 2.41% copper including 3.45 metres at 5.83% copper, and 11.67 metres at 2.26% copper.
On hole R21-620-15 it recorded 3.94 metres at 4.16% copper in the MNZ icing zone, and 15.82 metres at 1.87% copper including 5.82 metres at 2.48% copper.
At hole R21-620-04 it recorded 18.1 metres at 1.41% copper, and on hole R21-620-06 it recorded 29 metres at 1.75% copper including 13 metres at 2.06% copper, and 12 metres at 1.75% copper including three metres at 2.57% copper.
Finally, on hole R21-620-07 it recorded 11.9 metres at 1.78% copper, including four metres at 2.31% copper, and 7.5 metres at 2.02% copper.
Meanwhile, at 'Target 3', or the Ming North Zone, on hole R21-785-05 it recorded 12.45 metres at 2.62% copper in the icing zone, and 2.25 metres at 1.79% copper.
At hole R21-785-06 it recorded 4.61 metres at 3.75% copper in the icing zone, and on hole R21-785-09 it recorded 11.69 metres at 1.38% copper.
Finally, on hole R21-785-16 the company recorded 7.2 metres at 7.01% copper, 4.71 metres at 2.57% copper, and 3.48 metres at 7.85% copper.
"The positive assay results received in the programme so far provide confidence in our near-term production outlook, having confirmed the earlier block model based on wider-spaced drilling in the target areas," said president and chief executive officer Toby Bradbury.
"In addition, the new, high-grade intersections through the recently discovered 'icing zone' further enlarges the icing zone in an area near current underground infrastructure.
"This has created an opportunity for additional near-term high-grade production."
Bradbury said that, due to the delay receiving backlogged copper assay samples from the drilling, the firm paused drilling during October and was resuming in November now that additional assays had been received, and new interpretations to guide the positioning of the next holes had been completed.
"We look forward to re-commencing the drill program, which will target the UFZ in the fourth quarter of 2021, and the Ming North icing zone in 2022."
At 1159 GMT, shares in Rambler Metals and Mining were up 3.88% at 44.15p.