Rambler Metals achieves record throughput in first quarter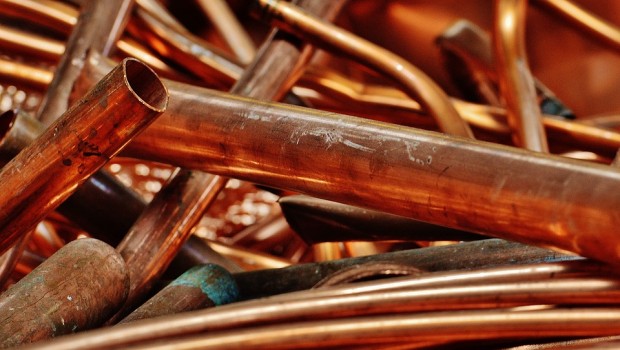 Copper and gold producer, explorer, and developer Rambler Metals and Mining announced on Thursday that, for the fiscal quarter ended 31 March, it achieved record throughput by processing 98,411 tonnes of ore from the Ming mine through the Nugget Pond copper and gold milling facility.
The AIM-traded firm said that supported a 47% increase in saleable copper produced in concentrate, and a 70% increase in saleable gold produced in concentrate relative to the year-ago quarter.
It said the mining process improvement programme which began late in the second quarter of 2018 had resulted in a consistently higher ore production rate in the first quarter of 2019 at 1,157 dry tonnes per day, representing a 20% improvement year-on-year.
The improvement programme had also resulted in consistently higher copper contained in ore at 16.3 dry tonnes per day, up 27%, and consistently higher development rounds per week at 23 rounds, which represented a 92% improvement.
It said the higher development rate haed led to the best developed state of the mine since the expansion project began in 2016.
For the fiscal quarter ended 31 March, the Nugget Pond copper and gold milling facility achieved record throughput, Rambler added.
The facility processed 98,411 dmt at a feed grade of 1.33% copper and 0.58 grammes per tonne of gold, up from 83,016 tonnes at a feed grade of 1.07% copper and 0.41 grammes per tonne of gold a year earlier.
Daily production during the quarter averaged 1,266 dry tonnes per day, with a monthly peak of 1,309 dry tonnes per day in February.
On 12 March, the mill achieved a one-day record throughput of 1,492 dry tonnes per day.
That was another significant milestone for the company, the board said, and confirmed that the mill improvements would allow the facility to produce at a sustained rate at or greater than 1,250 dry tonnes per day.
Recovery of metal to concentrate was 96.3% and 69.4% for copper and gold respectively for the quarter, which was nearly unchanged from the first quarter of 2018 despite higher throughput/
During the quarter, the operation produced 4,797 tonnes of concentrate, containing saleable metal of 1,207 tonnes of copper and 1,128 ounces of gold.
Saleable tonnes of copper rose 47% year-on-year, and ounces of gold were ahead 70%.
"This last quarter's mine and mill performance has demonstrated the improvements we anticipated when beginning the mining process improvement project in the second quarter of last year," said Rambler president and chief executive officer Andre Booyzen.
"Our staff and contractors are focussed on continuing to produce safely and to meet production targets.
"Not only has the average daily performance improved, but the day-to-day variability has decreased due to our success at reducing mining interruptions such as power outages, ventilation interruptions, blasting misfires and secondary blasts, as well as to improving the skills and supervisory expertise of our people."
Booyzen said the firm's focus was on continuing to improve mining productivity and the average grade of ore produced so that saleable copper production could continue to increase.
"The recent private placement by major shareholders and the positive take-up of the share offering by minority holders have put us in a strong financial position.
"We have started work on our new tailings facility and intend to have it completed by the fourth quarter of 2019, after which it will support production for six years.
"The tailings project includes some critical control components necessary to sustain milling rates in excess of 1,400 dry tonnes per day."
Rambler had also committed to replacing some key mining equipment that had reached the end of its useful life, as well as adding to its underground fleet to reflect longer hauls as it mined deeper, Booyzen added.
"I am delighted to report in this, my first quarterly production commentary, that we have the right operational teams in place at the Ming mine and Nugget Pond mill to reach our production targets and they are ably supported by our executives and board managers."