Quiz warns on profits again after difficult Christmas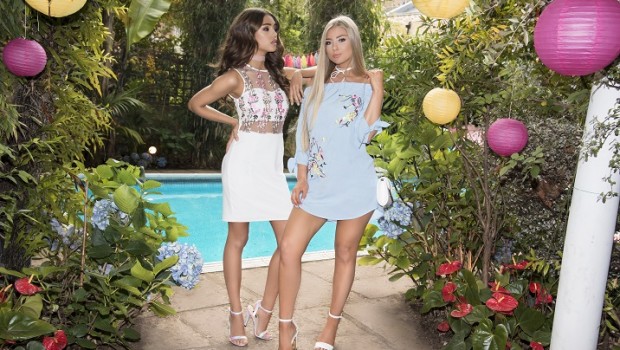 Fast fashion brand Quiz warned over full-year revenue and profits on Friday following a difficult Christmas period.
In an update for the six weeks to 5 January, Quiz said group revenue rose 8.4% against the same period a year ago. The company continued to expand online with group online revenue increasing by 34.1%, while its own websites saw the strongest growth as revenue pushed up 50.8%.
Revenue at its UK standalone stores and concessions was up 1.6% during the period and Quiz said its balance sheet remains strong, with net cash of £12.3m.
Quiz, which had already indicated that its full-year results would be largely dependent on Christmas trading, said the retail environment in recent months has been "challenging", particularly in November. Although sales patterns improved as Christmas trading progressed, overall sales for the festive period fell short of expectations.
As a result, it now expects revenues for FY 2019 to be lower than current market expectations at around £133m, but up from the previous year's £116.4m.
Lower revenues meant more discounting than expected to clear inventory, which is expected to reduce gross margins in the six months to the end of March to around 60.5% from 62% in the previous six-month period.
"In the past year the group has invested in additional resources and personnel to facilitate its growth which has contributed to significant increases in employee, marketing and depreciation costs," the group said.
"Whilst it is disappointing that the growth in revenues has been insufficient to support these additional costs in the current financial year, we are confident that this investment will support the long-term growth of the business."
As a result, Quiz now expects group earnings before interest, tax, depreciation and amortisation for FY 2019 - excluding the previously announced write-off of £0.4m debt arising from the administration of House of Fraser - of around £8.2m, down from its guidance of £11.5m in October. This is the company's second profit warning in three months.
Chief executive Tarak Ramzan said: "Against the backdrop of challenging trading conditions over recent months, Quiz has delivered further revenue growth over the Christmas period driven by the performance of our own websites. However, the growth and the margin achieved have been below our initial expectations and, consequently, the board considers it appropriate to revise its sales and profit expectations for the current year.
"We remain confident about Quiz's long-term potential as an omni-channel fashion brand with a clear customer focus. Management's utmost priority remains achieving further growth for the business and improving profitability in the future."
Neil Wilson, chief market analyst at Markets.com, said: "It looks like discounting is really killing retailers. There is just no way they can pass on higher costs by raising prices. Consumers are simply not prepared to pay more. The discounting vicious circle means shoppers are now expecting big price reductions.
"Margins at Quiz are like others coming under a lot of pressure from heavy discounting."
Peel Hunt said: "It is difficult to see forecast momentum returning in the immediate future and thus there's not much to recommend the shares, even if the brand retains its qualities."
At 0900 GMT, the shares were down 27% at 26p.