Quiz sales jump as restrictions are lifted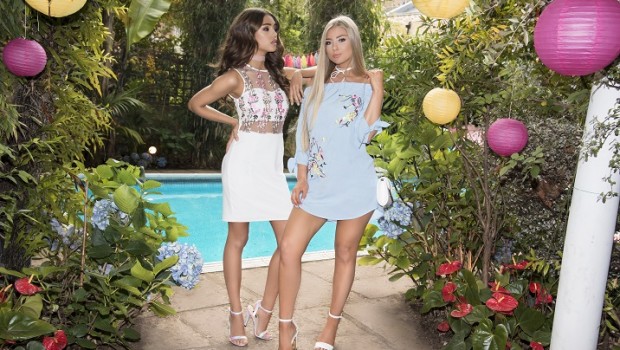 Quiz saw revenues surge after restrictions on non-essential retail were lifted, the fashion brand said on Monday, sending its shares higher.
The omni-channel retailer, which has stores and concessions in the UK and Ireland, was hit hard by the pandemic. Lockdown restrictions saw both its stores close and demand for occasion wear plummet, causing revenues for the year to 31 March to tumble 66%.
But updating on current trading, the AIM-listed group said that in the three months to 30 June, total sales had come in at £17.3m, against £4.2m a year previously and "consistent with the board's expectations".
As at 1030 BST, shares in Quiz were ahead 21% at 11.81p.
Within that, online sales rose to £6.4m from £3.4m a year previously, sales from UK stores and concessions were £7.3m against £0.2m in 2020, and international revenues improved to £3.7m from £0.5m.
However, Quiz acknowledged that the first quarter of 2020 had been "severely impacted" by the first wave of the pandemic, with all its UK stores and concessions closed until late June in 2020. It did not provide a comparison with 2019 sales.
The group now has 61 UK stores, 13 less than it had at the start of March 2020, and 45 UK concessions against 143 a year previously. The company was rocked by the collapse of department store chain Debenhams, where it had the bulk of its concessions.
Quiz said: "During the period, the group benefited from the Debenhams concessions trading for a short period prior to their closure allowing for the clearance of most of the group's stock associated with these concessions."
International sales - Quiz has five stores and 15 concessions in Ireland - were boosted when non-essential retail reopened in mid-May. "The group continues to pursue opportunities for long-term international growth, and is confident that this can be achieved," it noted.
"The group continues to focus on identifying and delivering new opportunities to profitably grow revenues through its own website and store network, as well as by working with new partners.
"The group looks forward to the further relaxation of restrictions on social activities, which the board believes will result in increased demand for Quiz's ranges which had traditionally provided popular options for social events and celebrations."